Have you always wanted to play retro video games that you loved during your childhood years, but don't have the old gaming console to play it on? Fortunately, OpenEmu lets you play these retro games on your Mac devices.
OpenEmu is an open-source video game console emulator for Mac OS X. It allows users to play classic console games on their computers, with support for a wide variety of consoles including Nintendo Entertainment System, Sega Genesis, and Game Boy Advance.
With its large library of games and easy setup process, OpenEmu offers a great way to experience classic gaming without having to invest in the original hardware. Read on to find out more about OpenEmu.
Experience the Joy of Retro Gaming with OpenEmu
Unlock Your Inner Gamer
No More Console Limitations with OpenEmu's Multi-System Support
The Friendliest Interface Ever
OpenEmu vs. MAME – The Battle of Old-School Gaming Emulators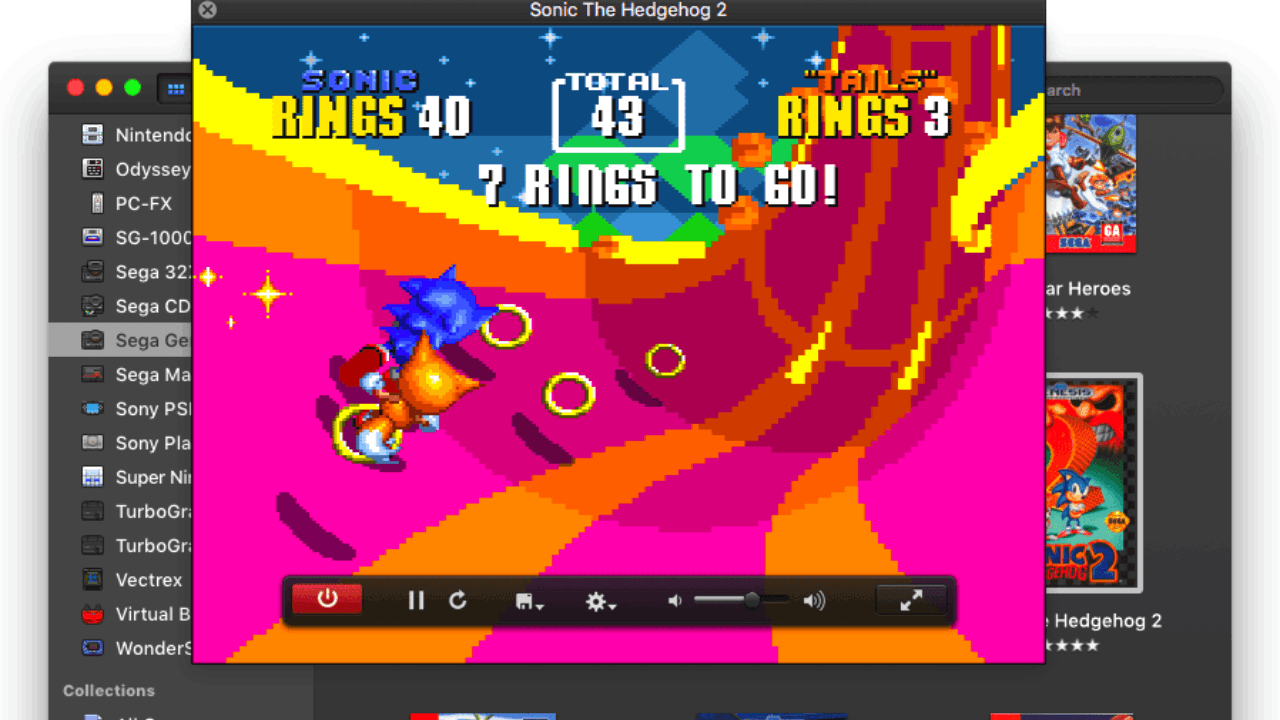 Experience the Joy of Retro Gaming with OpenEmu
OpenEmu is a multi-platform video game emulator for macOS. It is designed to replicate the look, feel, and functionality of classic gaming consoles from the late 1970s to the mid-1990s, including systems such as the NES, SNES, Sega Genesis, Game Boy Advance, and more.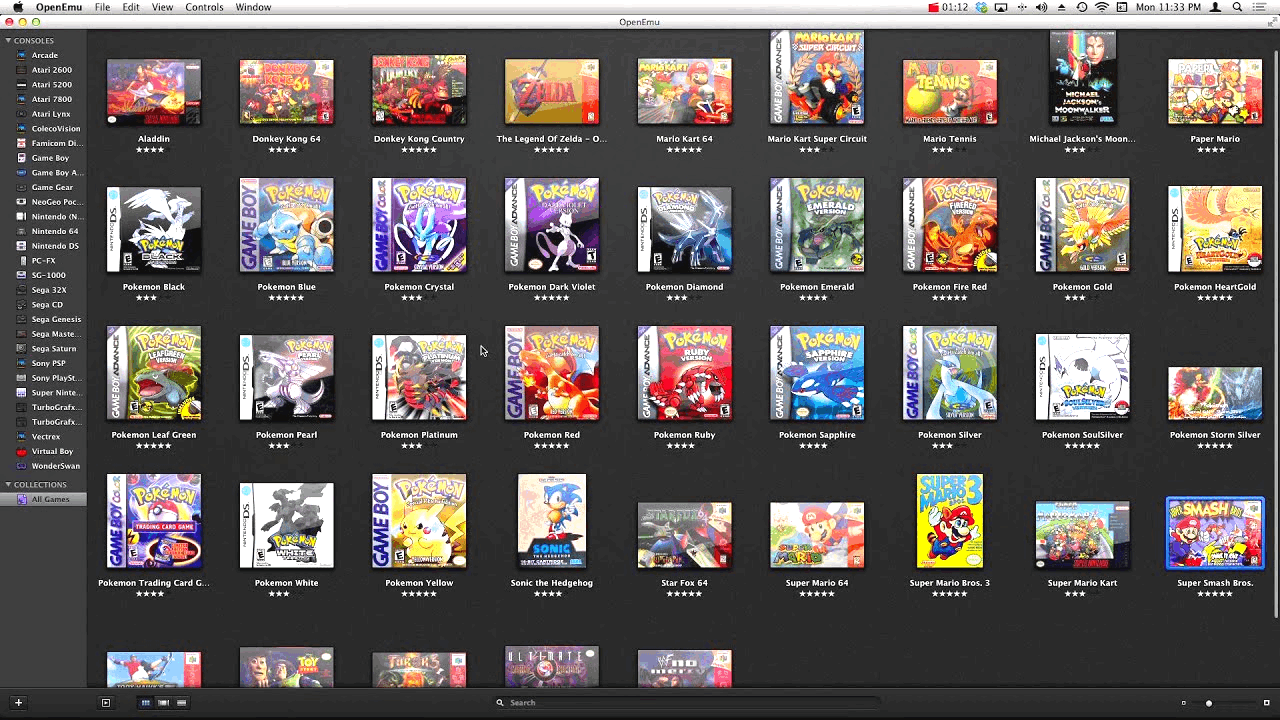 The OpenEmu project began in 2007 as an effort to bring open-source emulation technology to OS X. It has since grown into one of the most popular emulators for Mac users and has been used by millions of gamers around the world.
OpenEmu provides access to a vast library of games from multiple platforms that can be played on modern computers without having to purchase or maintain any hardware beyond a controller.
OpenEmu also provides an online community forum where gamers can discuss different aspects of emulation topics ranging from technical support issues to gameplay strategies and reviews on newly released titles.
A Step-by-Step Guide to Get You Emulating in No Time
Make sure that you only download OpenEmu from their official website. To download, click on "Download" in the left corner of the page. Doing so will immediately download a zip file through the direct link that is provided to you.
When you have downloaded the file, open it and install it on your computer. Wait until the program is fully installed on your computer before you start using it.
Once downloaded, simply drag and drop it into your Applications folder on your Mac and launch it when you're ready to begin using it.
Unlock Your Inner Gamer
After launching OpenEmu, you will need to add games to it before you can play them. To do this, click on "File" in the menu bar at the top of the window and select "Add File".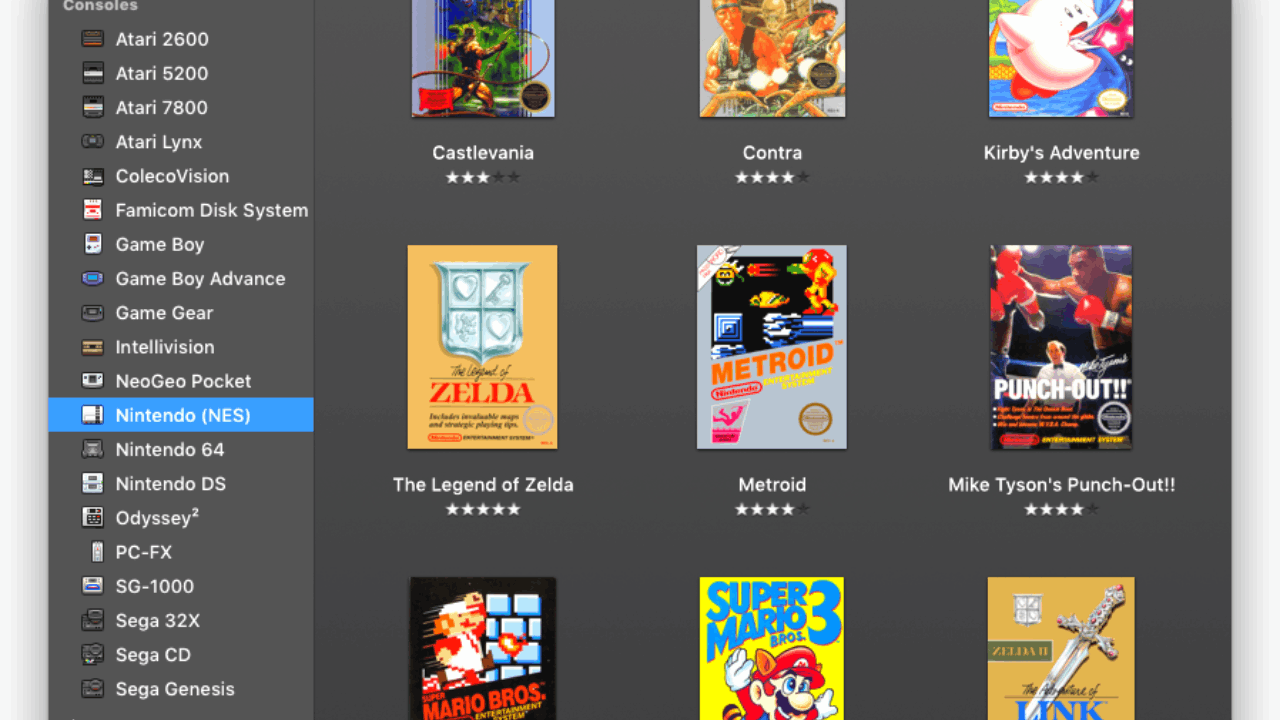 Search through your computer's library or external drives for ROM files that you have downloaded or backed up from original cartridges or discs that were used with old game consoles. When you find a game file that you want to add, simply click on it and press "Open" to add it to your library in OpenEmu.
Once you have added games to OpenEmu, choose the console or platform they are associated with by selecting from the list under the Consoles & Platforms menu. All compatible games will appear below as thumbnails with their name displayed underneath each one's image icon when highlighted over with your mouse cursor.
To start playing a game, double-click its thumbnail image icon in the list below whichever console was chosen before which should then launch its own separate window.
A Safe Haven for All Your Gaming Needs
OpenEmu allows users to play classic titles like Super Nintendo, Sega Genesis, and Game Boy Advance. OpenEmu is a safe program to use as long as you download it from the official website.
The program includes anti-virus protection so your system should be protected against any malicious software that might try to infiltrate your computer while you're playing games. Additionally, the developers of OpenEmu are dedicated to ensuring the safety of their users by providing frequent updates and bug fixes.
Overall, OpenEmu is a great way for gamers to experience classic titles without having to buy expensive hardware or worry about compatibility issues with modern systems. As long as you download it from the official website, it should be completely safe and secure for use on your Mac OS X system.
No More Console Limitations with OpenEmu's Multi-System Support
OpenEmu's multi-system support makes it an ideal choice for gamers who want to relive their childhood memories or explore a variety of classic gaming experiences. The emulator supports a wide variety of game console systems, including Sony PlayStation, Sega Genesis, and many more.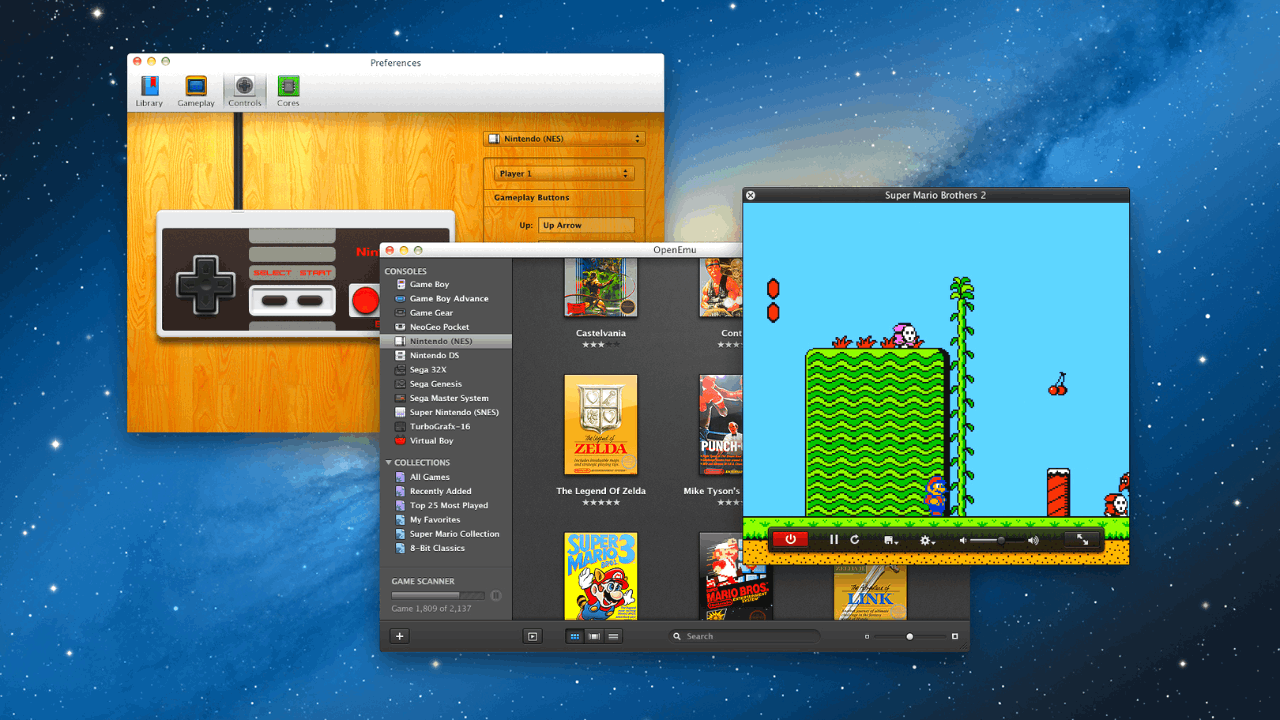 With its easy-to-use interface and advanced emulation technology, OpenEmu allows players to experience a wide variety of classic gaming experiences on modern hardware.
In addition, OpenEmu provides access to a vast library of ROMs that can be downloaded from the Internet or transferred from another device such as an external hard drive. This makes it easy for users to find and play any game they desire without having to search through countless websites for compatible ROMs.
OpenEmu is an excellent choice for gamers seeking an extensive library of classic games on modern hardware with customizable settings and features.
Get Ready to Take a Trip Down Memory Lane
OpenEmu has been designed to make the process of playing classic games as easy as possible. It provides accurate emulation of the original hardware to give you a true retro gaming experience.
The best part about using OpenEmu is that it allows users to relive the nostalgia of playing classic games without having to purchase expensive hardware or rely on outdated software.
With its intuitive design and extensive library of supported titles, OpenEmu provides an unparalleled experience for retro gamers looking for a way to enjoy their favorite old-school titles on modern platforms.
The Friendliest Interface Ever
OpenEmu provides a great way for gamers of all levels to easily access and play classic titles in a modernized environment.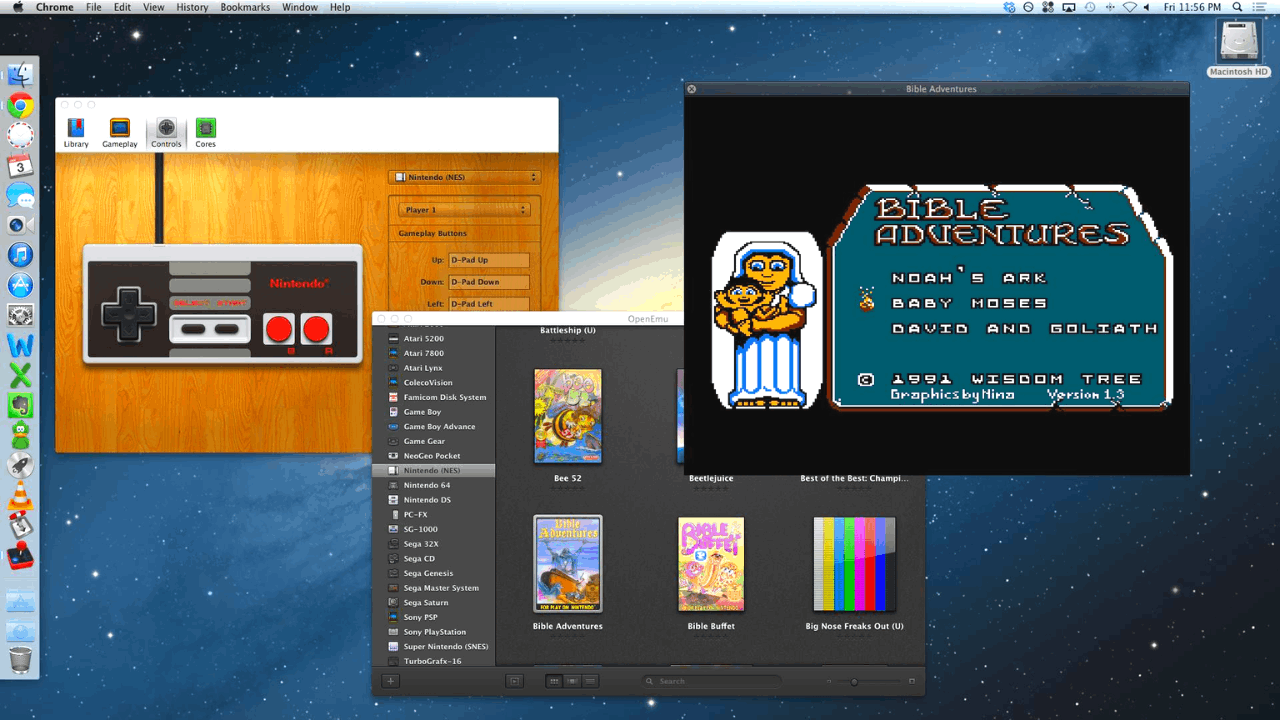 Its user-friendly interface makes it easy for everyone to navigate the platform with ease. Its extensive library ensures there's something for everyone regardless of what system they prefer playing on or what kind of game they like most.
The application features a simple, easy-to-navigate main menu with various options available for users to choose from. From here, users can access their library of games and manage their collection as well as customize settings such as resolution and controller type.
OpenEmu also provides a dedicated support page where users can get help with any issues they may be having or find interesting content related to the platform. Additionally, the app comes with several filters which allow users to quickly search through their game collection by genre or system type.
Saving Your Progress
With OpenEmu you can save your progress in any game at any time so that you don't have to start from scratch when you come back later. Save states are snapshots of the current state of a game.
A user can create multiple save states for each game they play on OpenEmu by pressing the Save State button in the emulator's menu bar. Each save state is represented by a unique number or letter that can be used to quickly load the saved data at any time.
This allows users to quickly switch between different points while playing without having to restart from scratch each time. In addition, OpenEmu automatically saves your last played position when you exit a game session so you won't lose any progress if you forget to manually save your progress before closing out of the program.
OpenEmu vs. MAME – The Battle of Old-School Gaming Emulators
OpenEmu and MAME are two popular emulation programs that allow users to play classic video games on modern computers.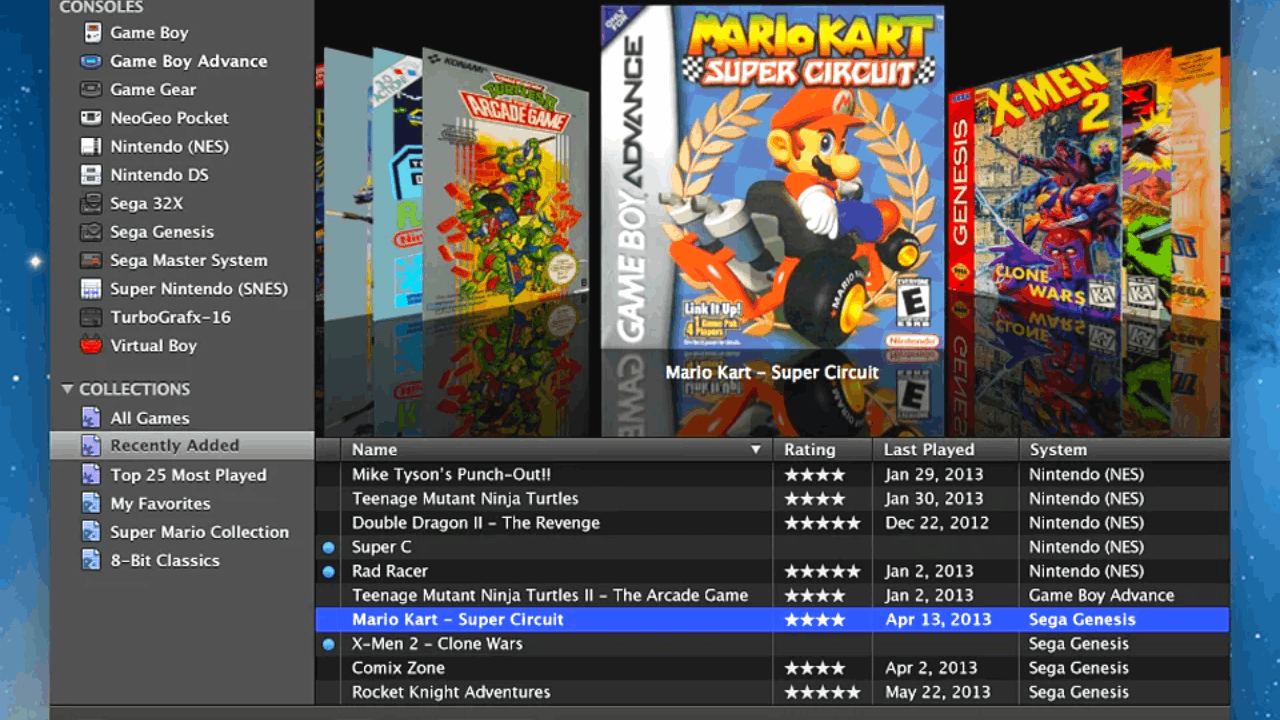 The main difference between OpenEmu and MAME is the scope of their capabilities. OpenEmu is an all-in-one emulator designed to run games from multiple consoles. In contrast, MAME or Multiple Arcade Machine Emulator focuses solely on arcade games from the 1970s and 1980s, such as Pac-Man, Space Invaders, or Street Fighter II.
OpenEmu is designed to be easy to use for all users. On the other hand, MAME requires advanced technical knowledge due to its complexity in running multiple arcade machines at once and it even requires specialized hardware such as joysticks or buttons for input.
In terms of compatibility, OpenEmu can play almost any game released for its supported platforms while MAME is limited to the list of arcade games it supports. Additionally, OpenEmu offers features like save states which allow gamers to save their progress at any point in time whereas these features are not available in MAME.
Take a Dive Into OpenEmu vs Dolphin Emulator
Dolphin Emulator is another emulator for Windows, Linux, Mac OS X, and Android. It allows users to play old-generation video games on their PCs with improved graphics and sound quality. Dolphin Emulator also allows players to customize the gaming experience even further.
The main difference between OpenEmu and Dolphin Emulator is the type of console they support. While OpenEmu supports multiple consoles such as Nintendo, Sega, Atari, and many others, Dolphin Emulator only supports Nintendo GameCube and Wii games.
Additionally, Dolphin Emulator has additional features such as cheat support which are not available in OpenEmu.
Conclusion
OpenEmu is a great software that allows users to play classic video games on their Macs. It is easy to install and use, and provides a reliable way for gamers to relive the nostalgia of their favorite classic games.
OpenEmu is highly recommended for those who want to experience gaming from the past in a modern way.