ExpressVPN's widespread device support, router app, and extensive global network of servers help make it one of the best VPN services available. ExpressVPN's features such as unlimited bandwidth and round-the-clock assistance are part of its subscription plan.
ExpressVPN offers a 30-day, risk-free trial. If you want the fastest speeds possible, you may choose from the company's more than 3,000 servers spread across over 150 countries.
Get to know more about ExpressVPN's features, pricing, and benefits in this article.
What Is a VPN?
What Is ExpressVPN?
What Are the Benefits of ExpressVPN?
ExpressVPN's Free-Trial Period
What Is ExpressVPN's Split Tunneling Feature?
Is ExpressVPN Safe?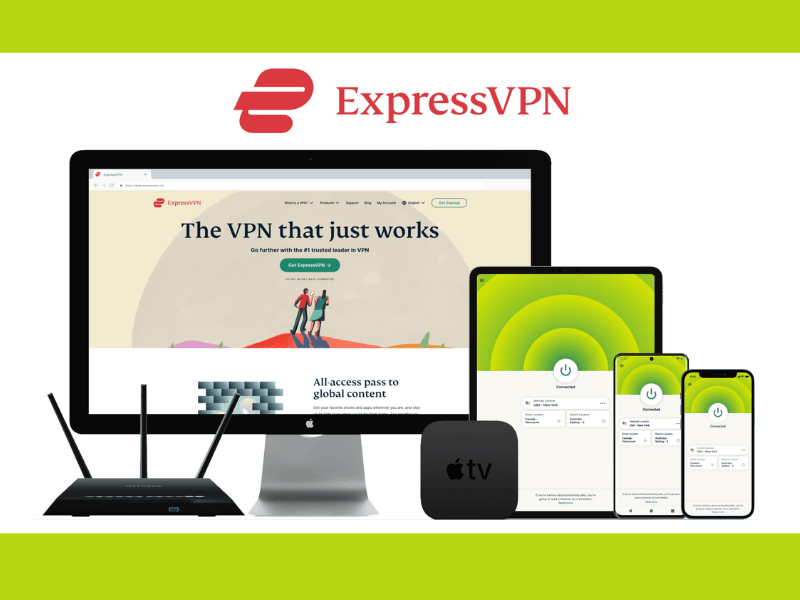 What Is a VPN?
A VPN, or Virtual Private Network, is a software tool that allows you to establish a secure connection to the internet. It does this by routing your internet connection through a secure server and encrypting your data, which makes it difficult for others to intercept or access your online activity.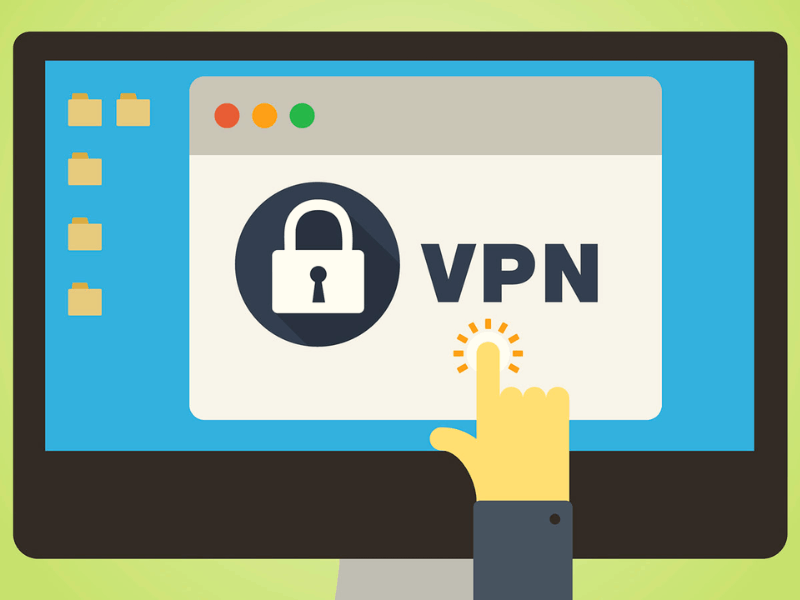 There are many different reasons why someone might use a VPN. One common use is to protect your online privacy and security. You can keep your online activities private from your internet service provider (ISP) and other parties by using a VPN.
This can prevent your data from being tracked or logged by these entities, which is useful if you're concerned about online privacy.
A VPN might also help you access prohibited content. Use a VPN to access streaming services or websites in other countries. You can overcome these restrictions by connecting to a server in a different area.
Is Using a VPN Legal?
As a rule, using a virtual private network (VPN) is entirely legal everywhere in the world.
In the United States, VPN use is generally legal, but there are a few considerations to keep in mind. For example, using a VPN to engage in illegal activity or to access restricted content may violate local laws.
Additionally, using a VPN to bypass internet censorship or to access restricted content in your location may be considered a violation of the terms of service for specific websites or services.
What Is ExpressVPN?
ExpressVPN is a virtual private network (VPN) that is easy to use, fast, and safe. It can be set up on any device, including Mac, Android, iOS, Windows, and routers. Its innovative capabilities let you watch or download content in HD without limits or logs, offering you freedom and security.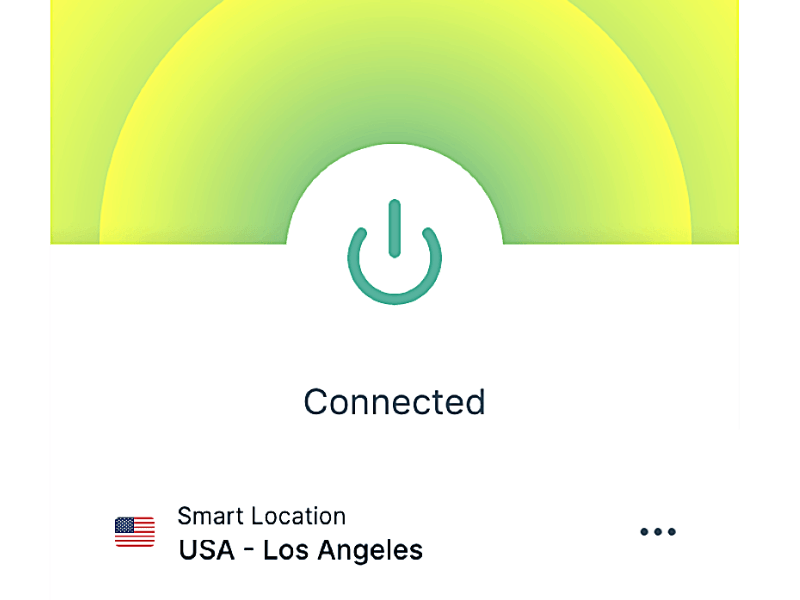 This VPN service is easy to set up – you must download the app and connect your device to a secure server. Many users choose ExpressVPN because it has speed and security that can't be beaten.
This lets them get around network restrictions anonymously and keep their data and files safe from hackers and other cyber attacks. You don't have to worry about using public WiFi hotspots because ExpressVPN will ensure no one can track what you do online.
What Are the Subscription Plans for ExpressVPN?
ExpressVPN offers several pricing plans to choose from. The exact pricing will depend on the plan you choose and the length of your subscription. Here are the current pricing plans offered by ExpressVPN.
Monthly subscription – This plan costs $12.95 per month and is billed monthly.
6-month subscription – This plan costs $9.99 per month and is billed every 6 months for a total of $59.95.
12-month subscription – This plan costs $8.32 per month and is billed annually for a total of $99.95.
15-month subscription – This plan costs $6.67 per month and is billed every 15 months for a total of $99.95.
Note that prices may vary depending on your location and are subject to change. It's always a good idea to check the ExpressVPN website for the most up-to-date pricing information.
What Are the Benefits of ExpressVPN?
The benefits of using ExpressVPN are that you can access websites and content that aren't open to everyone from anywhere and make your online accounts safer. It uses 4096-bit CA-based encryption to keep hackers who hide behind random IP addresses from getting into your data and files.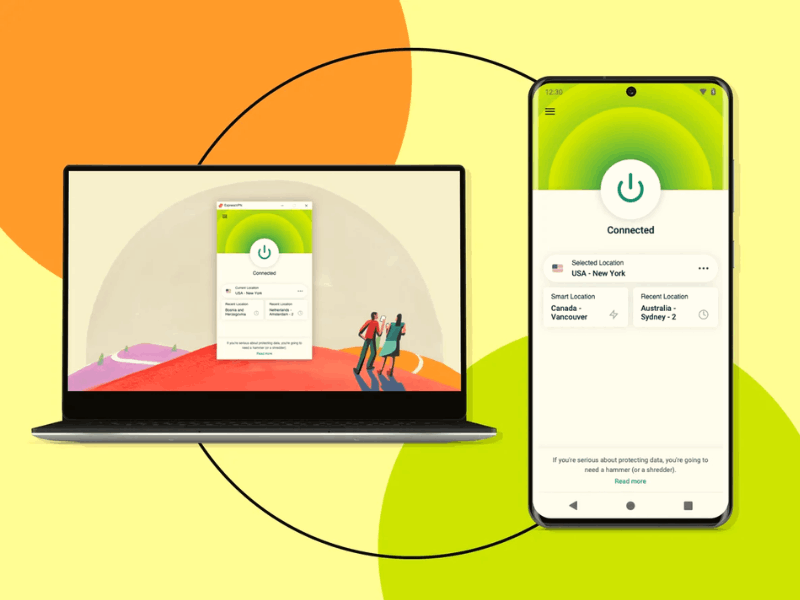 ExpressVPN gives you access to more than 145 VPN servers in 94 different countries, so you can speed up your device no matter where you are. You can also choose your plan and get your money back in 30 days if you prefer to avoid any of the features.
ExpressVPN is different from other VPNs because it has a built-in feature that protects you from surveillance and censorship. It also lets you connect to WiFi hotspots without worrying about being watched or tracked.
In addition to its security features, ExpressVPN has an advanced "Kill Switch" feature that can automatically stop incoming and outgoing traffic if the VPN is turned off.
How Can You Setup ExpressVPN on Your Laptop?
To set up ExpressVPN on your laptop, follow these steps provided by the developers.
Go to the ExpressVPN website and sign up for a subscription.
Download and install the ExpressVPN app on your laptop.
Start up the app and sign in with your credentials.
Choose a server location from the list of available options. You can choose a location based on the country or city you want to appear to be in.
You can connect to a VPN safely by clicking the "Connect" button.
Once connected, you will see a notification indicating that your connection is secure and your online activity is protected.
You should now be able to use ExpressVPN on your laptop to protect your online activity, and access restricted content. If you have any issues setting up the VPN, you can contact ExpressVPN's customer support team for assistance.
ExpressVPN's Free-Trial Period
ExpressVPN offers a free trial period for new users to try out the service. During the free trial period, you can use ExpressVPN's features and services without paying anything. This can be a great opportunity to test the service and see if it meets your needs before committing to a subscription.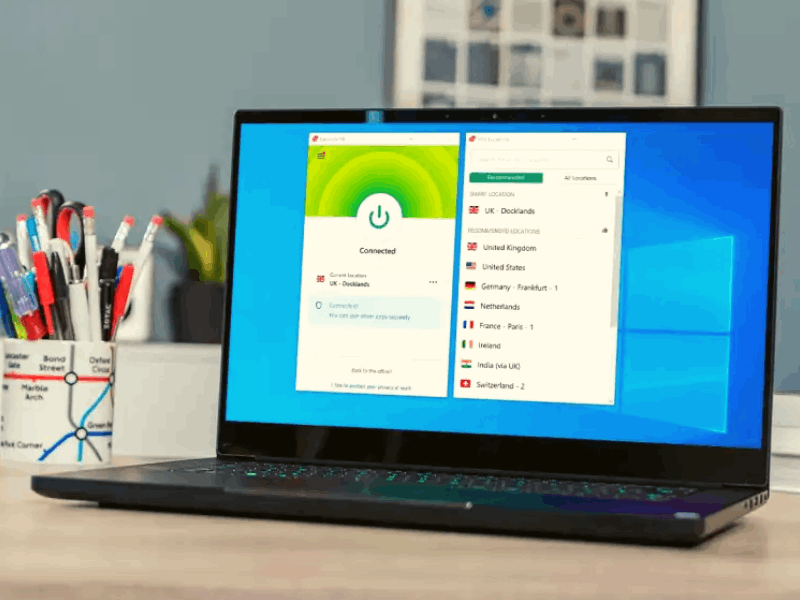 You'll need to sign up for a new account on the ExpressVPN website to take advantage of the free trial period. You'll be asked to enter your payment information during the sign-up process. Still, you won't be charged until the end of the trial period.
The length of the free trial period varies depending on the plan you choose. Some plans offer a seven-day free trial, while others offer a 30-day free trial. It's important to note that the free trial is only available to new users and not to existing subscribers.
If you cancel your subscription before the end of the trial period, you won't be charged. However, if you decide to continue using the service after the trial period ends, you'll be charged for the full subscription according to the terms of your plan.
How Many Simultaneous Devices Can Use ExpressVPN?
The number of simultaneous devices you can use with ExpressVPN is usually up to five devices. Note that these limits apply to the total number of devices connected to ExpressVPN simultaneously, not the number of devices you can install the app on.
You can purchase additional slots if you need to use ExpressVPN on more than five devices simultaneously.
It's also worth noting that you can use ExpressVPN on various devices, including laptops, smartphones, tablets, and more. So, you can use the service to protect your online activity on multiple devices.
What Is ExpressVPN's Split Tunneling Feature?
ExpressVPN's split tunneling feature is a VPN (Virtual Private Network) feature that allows you to decide which apps and websites should use the VPN connection and which should use your regular internet connection.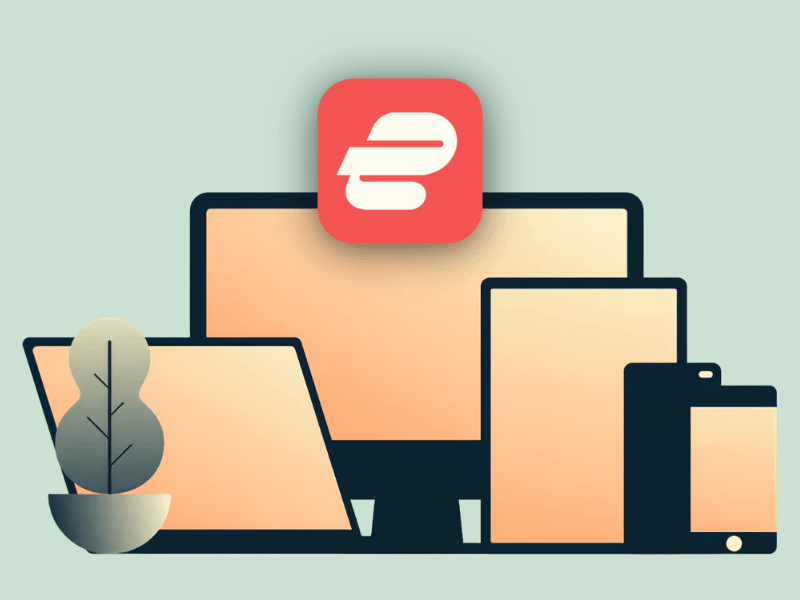 This can be useful if you want to use the VPN for certain apps or websites, for example to protect your privacy or access content restricted in your location, while still using your regular internet connection for other apps or websites.
You can choose which apps or websites should use the VPN connection and which should use your regular internet connection. Split tunneling is handy for individuals who want to utilize a VPN for some tasks and their conventional internet connection for others.
It can also be helpful for users who want to optimize their internet performance by routing certain traffic through the VPN and other traffic through their regular internet connection. Users can choose to protect their information app by app or protect everything and choose which apps to leave out.
Can You Setup up a VPN Router App with ExpressVPN?
Setting up a VPN router is an easy way to protect all the devices on your WiFi network. It saves you time because you don't have to install a separate app on each device. Users can buy a router already set up for ExpressVPN or use a compatible router.
The app comes with your subscription to ExpressVPN and can protect all your network devices through your router.
Technically, ExpressVPN only lets you connect five devices at once. However, all devices connected through the secure router are protected, including smart TVs, printers, and WiFi light bulbs.
Is ExpressVPN Safe?
VPNs have had privacy issues for a long time, but that has never been a problem with ExpressVPN. The platform has strong rules about location, privacy, and ownership, which makes it one of the most reliable VPNs on the market.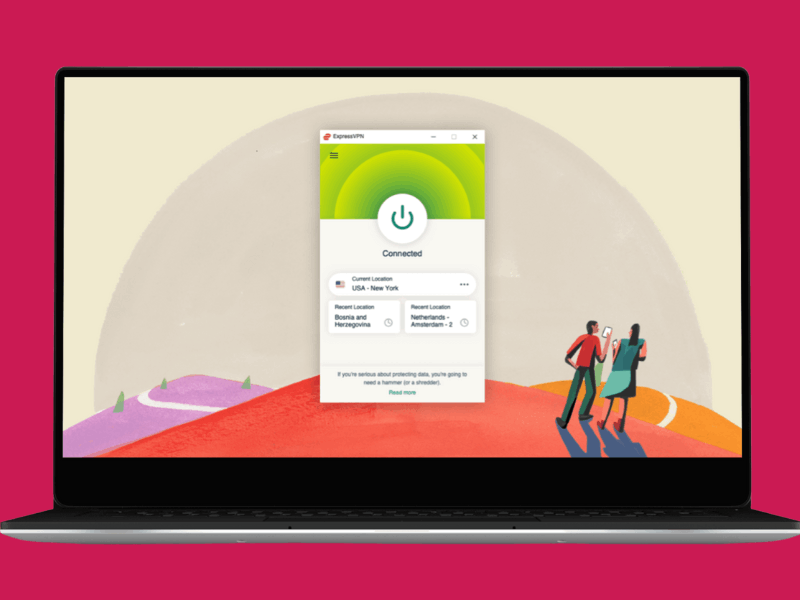 This means that none of the information about what you do on the internet will ever get into someone else's hands.
ExpressVPN uses AES-256 encryption by the military to protect your data as it moves from your device to the VPN server. The program has a strict no-logs policy, which does not track or store information about your online activities or the websites you visit while using the VPN.
What Are the Other Security Features of ExpressVPN?
If the VPN connection breaks, the kill switch shuts down the internet. This secures your privacy.
ExpressVPN uses TrustedServer technology, which wipes servers clean and installs a new operating system at startup. This makes sure that no user information stays on the servers.
With a DNS leak protection feature, ExpressVPN helps keep your DNS requests from being seen.
Conclusion
One of the most reliable VPN services, ExpressVPN, has been at the forefront of the movement to provide safe internet access to all users for a long time. The platform's speed and dependability continue to be unmatched by other VPN services.