Football is one of the world's most well-liked and widely followed sports. Countless regional, international, and local competitions occur every year. Sports fans are constantly eager to see their most anticipated football match series live on their laptops, PCs, or mobile devices.
Watching these live football matches will be easy if you have a live streaming program set up on your laptop or smartphone. You can use one of the free sites that stream sports to watch live games online. Here are some free live football streaming sites and apps for laptops.
ESPN
ESPN is one of the most popular sports channels on cable, and the official WatchESPN site has a lot of live-streaming videos. On ESPN's leading site, you can find football, basketball, baseball, and college sports, among other major sports. But you won't find every game of every sport on ESPN.com.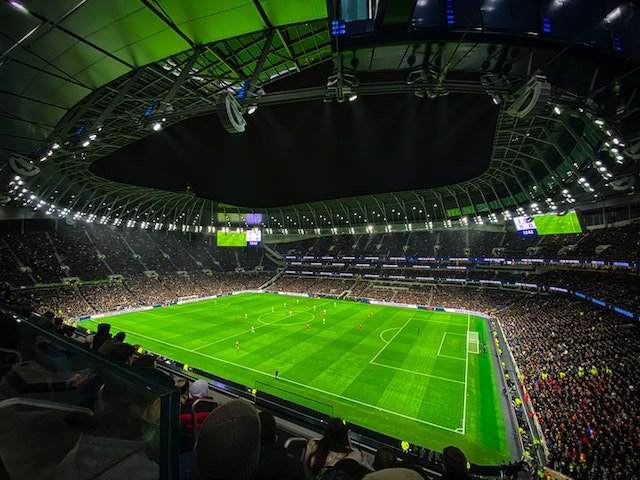 ESPN only streams games for which it has the right to do so. Some premium games on WatchESPN.com need a login from your TV provider, while others require an ESPN+ subscription, which starts at $9.99 per month. Users can watch live games as they are shown on TV simultaneously.
You can also see live scores and results, watch highlights and replays, and do much more on ESPN+. Meanwhile, WatchESPN.com also has news, interviews, and replays that you can watch without logging in or paying for a separate subscription.
Facebook Watch
Facebook's social media platform has several useful soccer/football streams, but many people still need to learn about this. Facebook is making a name for itself in live football streaming, and every football fan should use this data-friendly platform to watch live football matches today.
Watch sports streams on Facebook lets you watch some football games live. A Facebook user can easily find a live football game by going to the search bar on their phone. For example, in the above order, you can type "Manchester City vs. Liverpool" or any other game covered by the best UK football betting sites.
The order should be based on who plays at home and who plays away to get the best results. Once you type it in that order, you'll get links to live streams of the football game with commentary in different languages. You can choose the video that fits your needs based on the language and clarity of the commentary.
Fox Sports Go
FOX Sports Go is a free streaming app with AT&T TV, fuboTV, Hulu + Live TV, Sling TV, YouTube, and other streaming services. It's not a streaming service but an add-on when you sign up for another streaming service or cable company.
Fox Sports is a premium website where you can watch live sports. You can watch sports events on your computer or mobile device. You can add your favorite shows, players, teams, etc.
FOX Sports Go lets you stream your favorite local sports anytime, no matter where you are. Log in with the credentials you already have for your TV provider or streaming service, and you can watch live sports for free.
FirstRow
FirstRow is, without a doubt, one of the most popular and successful streaming apps. It has a large group of loyal users who used to enjoy a lot of different sports collections on the First Row platform.
People use this app to find sports games, events, and concerts on their mobile devices. Users can also use filters to narrow down search results based on what they need in their area.
The best thing to know is that followers can buy tickets to shows from the app, which can be sent directly to the venue by mail. Users of First Raw can also share content made during live events on Facebook and Twitter.
Live Soccer TV
The Live Score TV site provides information about all the soccer games worldwide. Users can see what live matches are being shown on more than 4,000 channels in 200 countries.
LiveSoccerTV.com has a mobile app called Live Soccer TV, which you can get from both Google Play Store and the Apple App Store. Since the main purpose of the Live Soccer TV site is to collect all local and international soccer games that will be shown live on TV, video on demand, replays, etc., the app itself does not have any streaming services.
Users can check the schedules of the games and add them to the calendar on their phones to be notified and reminded of them. The Live Soccer TV site only gives links to these live streams, so fans usually use it for its organized schedules, tournaments, live game scores, etc.
Rojadirecta
Rojadirecta is one of the most important tools for mobile and PC users who want to live stream. People can watch many videos on it, which also works for sports shows that would normally be on TV. This tool helps users set up links with affiliate sites so that viewers can get direct access to tough competitions in matches.
One can easily choose the web speed based on the quality of the streamed game, and the language that goes with the game can also be chosen by hand. There are a lot of channels that you can watch. You can choose any of them by scrolling, which makes it easy to expand your viewing options on a small mobile device.
This sports website's content is updated several times an hour, so the broadcasting platform full of external links always gives you the most up-to-date information, news, and coverage from the world of sports.
SonyLIV
You can access a wide variety of streaming sports options through this website. Before you can watch, you will need to register. It is well worth your effort to do so because, similar to the websites described earlier, the content is of excellent quality.
This streaming platform is known all over the world. It's a great service that gives you access to live football games with no problems and, as far as I know, no lag when they become available. When it comes to using mobile devices to watch live football on the go, the service is available as an app, which is available on the Google Play Store and the Apple App Store.
The live football streaming service, which is widely considered among the most effective free football streaming websites, takes things one step further by also delivering news to fans of other sports.
Sporticos
Sporticos is a great place for football fans from all over the world to watch live football streams. It gives you safe, legal links to live streams of games from all of the best competitions you can think of.
The site is easy to use on desktop computers and mobile devices and is available in English, Spanish, French, German, and Polish. With Sporticos, you can watch the best football from leagues like the Bundesliga, La Liga, Ligue 1, and Serie A.
They offer links to live streams from companies like Sky Sports, BT Sport, and Premier Sports and free alternatives like Bet 365 and the Live Score App. The website also has a great news section with the latest news and information, football TV, transfers, matches, and everything you need to know about the beautiful game.
Stream2Watch
Stream2Watch is a site that lets you watch live sports streams from other sites. It has sports like baseball, football, basketball, volleyball, and more. It's a complete site, so you will likely find a good game or match.
Stream2Watch may show annoying pop-up ads, however. Close each ad and click "Back" immediately if you end up on a different page.
You can stream all your favorite games online with Stream2Watch. You don't have to sign up for a service to watch live sports. The website provides live sports streams without requiring you to make an account, as you only need to click on the links, and you can start watching sports online.
Yahoo Sports
Yahoo is one of the most used search engine sites out there. People often need to remember that it has a separate app for its sports content called Yahoo Sports. Even though the app is more of a general one, it has a lot of football information and is an excellent streaming service.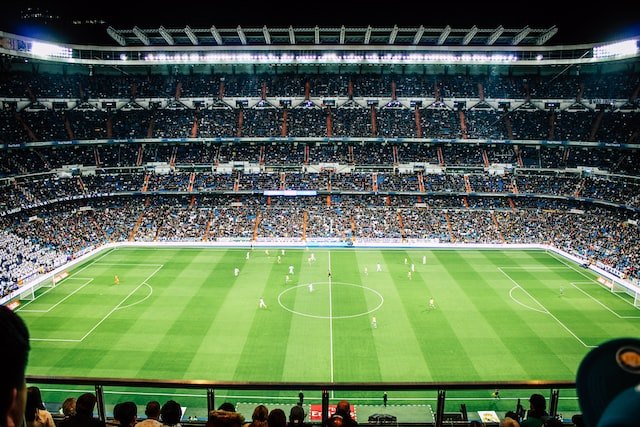 Yahoo Sports users love how smooth and clear the streaming quality is. There are different sports broadcast channels in the app, so users have a lot of choices. It also has a lot of reports, information, and details about football tournaments, teams, and players.
Another benefit of Yahoo Sports is that users can customize their feeds to only see football-related news and updates. The Yahoo Sports app is free to download from either the Google Play Store or the Apple App Store.
Conclusion
It's harder to find sites that let you watch live sports for free and don't break copyright laws. You can use one of the free sites listed above that stream sports to watch live games online.