Laptop is one of the crucial devices of our daily life that cover 100+ tasks. Finding the best laptop brand can be more than a headache. Do you know any good laptop brands? How about Gigabyte? But is Gigabyte a good laptop brand?
The brand, Gigabyte is better known for its graphic card, motherboard, and hardware range. The latest new addition in the family was high-end gaming laptops.
Long story short cut, is Gigabyte a good laptop brand, or is it limited to the motherboard department only? Let us find out in this article.
I am sharing an in-depth review of the Gigabyte laptop brand. 
Best Gigabyte Laptops
Table could not be displayed.
Gigabyte – A brief history
Founded by Pei-Cheng Yeh, Gigabyte is a Taiwan-based multinational tech brand. The brand earns its name and builds a stable status in the marketplace with the invention of motherboards.
If I'm being super honest, Gigabyte motherboards are wow. The technology Gigabyte uses in its boards is up to demand.
After collaborating with AMD and NVIDIA, Gigabyte launched its graphics cards. This second introduction also takes the market by storm with its out-class performance.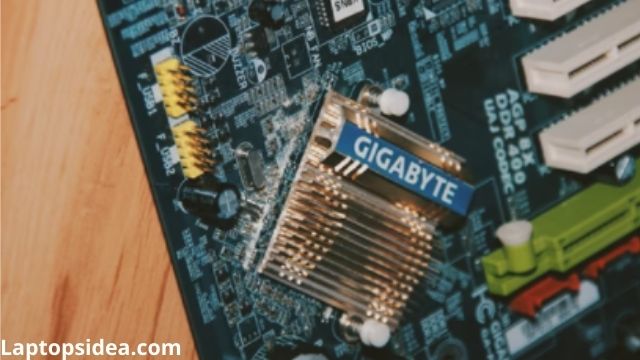 That was not the end at all!
Soon Gigabyte realizes graphics cards and motherboards are not enough to rule the market; they need something special. That is when Gigabyte introduced Aorus, a subsidiary company. In other words, Aorus is the backbone of Gigabyte in the gaming category.
Is Gigabyte a good brand for laptops?
To find the best answer for this, I reviewed Gigabyte laptops in-depth. When comparing the quality Gigabyte offers in motherboards and graphics cards, the laptops are not that out-ranking.
Yet, compared to what the competing brands are offering, Gigabyte laptops are super reliable in performance. The hardcore hardware powers the laptops per the gamer's demand. But let me tell you one thing, you can opt for Gigabyte only if you have money, cause money is the game.
1. Power-punched laptops for gamers
Even after investing in MSI and Razer, if you have not relished the out-class performance you need, Gigabyte can be the ultimate solution then.
The hardcore hardware, graphics cards, and motherboard Gigabyte used in the laptops define power-pack performance.
The gaming laptops don't have a generation less than the 10th. The majority of them are 11th generation Intel core processing beasts. About memory, 1-2 TB SSD, 32-62 GB RAM is standard for Gigabyte gaming laptops. 
2. Display quality has never been unsatisfying!
Following is Gigabyte a good laptop brand, let us highlight the display quality. Large screen with HD display, Gigabyte never compromise less than this.
The most out-ranking Gigabyte features are the OLED and 4K ultra display. With the 4K ultra display, you can enjoy true realistic high-contrast colors. The average screen size you will find in Gigabyte laptops is 15 inches.
3. Little for every user
Gigabyte targets two main categories; content creators and gamers. But that does not mean that you can't choose Gigabyte if you don't belong to any kind!
Gigabyte offers little for every kind of user. The below-mentioned laptop series by Gigabyte is truly amazing and a must to have.
Aero: This series is the picture-perfect option for professional video gamers. This series covers high-end memory demand, the way content creators ask for. With OLED-display, sleek design, precisely-focused hardware. What can you even ask for more?
G series: In simple words, the G series does not have any specific target. From gamers to creators to editors to students, all can have these laptops as long as they have money. From the G series, two leading heroes are G5 and G7.
Aorus: Aforementioned, Aorus is the backbone of Gigabyte's gaming department. For hardcore gamers, nothing can be ideal than Aorus by Gigabyte. With the mechanical-designed keyboard, light sleek body, and exceptional memory capacity, can anything be more astounding than this?
4. The unique design
Little details matter! That is what Gigabyte believes. The first thing that compiles a user is a unique design more than processor count. Well, I have to say, Gigabyte is not dripping a single chance to amaze the users.
All laptops are lightweight, slim bodies with an 89% body-to-screen ratio. The models are designed with special graphic elements in mind. As the weight is pretty light, it increases the portability and comfortableness in use.
5. Long-running battery life
The fun of high-end processors, ultra-end display, and graphics cards are useless if the battery life is poor. Entire day performance with speedy charging; get ready for this high-quality performance only with Gigabyte laptops.
The minimum Gigabyte offers 8-hours battery life at continuous use with fast charging. With this extended life, your productivity will face no hurdles.
6. High-end storage capacity
If you are wondering is Gigabyte a good laptop brand or not, then you need to check the storage capacity. Whether you are a gamer, a creator, or a student, the high-end storage capacity will cover all needs.
Aforementioned, 1-2 TB SSD, 32-62 GB RAM is like nothing for Gigabyte. The most renowned laptop by Gigabyte Aero 15 OLED features dual-channel 8 GB memory. The internal storage count is 16 GB DDR4 and 512 GB SSD.
This high-end storage capacity boosts productivity and covers large-scale creations. Saving and uploading files at this memory range is at the speed of an eye blink.
7. Security is the priority!
With the security updates, your data is saved from all. Gigabyte understands the importance of privacy and features Windows Hello and fingerprint locks in the laptops.
In other words, no one can access your data except you as the in-built fingerprint sensor is protecting your files from third parties.
Final Take
Is Gigabyte a good laptop brand? Yes, it is. The quality and the core components it offers in the laptops line them for high-end performance.
Yet, it also depends on the preference. In my opinion, Gigabyte is doing a fine job in the gaming and content creation department. The price is no doubt pretty high, but when comparing it with the experience we get, it is nothing.
Share the article with others if you found value from this guide.
Read These Articles..... Is Razer a Good Brand?- (Ultimate Razer Laptop Brand Guide) Is MSI a Good Laptop Brand? (Ultimate MSI Laptop Brand Guide) How to Change Administrator Password in Windows 10?-(Complete Guide) How to Reset Dell Laptop Password Windows 7 without Disk?-(Follow Simple Steps) How to Connect Chromebook to Projector With HDMI?-(Easy Fixed)
Did You find Helpful This Post? Share with others