If your newbie or the toddler you love the most is too addicted to YouTube these days, he always has the mobile phone in front of him watching videos and stuff, literally you can stop him. Or, you might want to get rid of this one of the most famous entertainment and content learning websites on your google chrome browser? Well, whatever the reason has brought you here, you have landed on the best place to find this out. Because, being your favorite host, today, I will teach you how to block YouTube on Chrome browser with some easy steps and a neat procedure.
That's sure that even a most needed thing in life could be troublesome for some, or you might want to do it on purpose.
Therefore, all I need is your little bit of attention at a continuing pace, and you will end up learning how to block YouTube on the Chromebook browser in this guide. Things are simple and easy to understand. So, let's get this conversation started.
Also Learn: How To Unblock Websites On School Chromebook? | Follow Easy Methods!
Is It Possible To Block YouTube On Your Google Chrome Browser?
The first problem arises with confirming whether you would be able to block this most famous website on your google chrome or not.
Well, speaking truthfully, it's totally easier and possible.
Because all you would have to do is apply some simple settings, and your job will be done. There are no hard and fast rules you need to follow, and that's why I am here to help you and sort this out.
How to Block The YouTube On Chrome Browser?-Step By Step Procedure:
There are specific ways you can try to block the google chrome browser on your laptop, mobile phone, desktop, or anywhere else.
These methods are more straightforward because you are already familiar with them. So, let's start describing each one by one in the below list.
Blocking The YouTube By Changing The Site Settings:
In this method, you can block your YouTube on your google chrome by changing the site settings.
Believe me, it is the simplest and easiest thing you can try to accomplish this task, and it is a well-recommended one. Therefore, the things you can do in this regard are described in the following steps.
Step 1: Open Your Google Chrome And Browse YouTube:
First of all, on your windows, open the google chrome browser. It is usually present on your desktop, and you are familiar with it already.
Therefore, you will face no problems in opening it. Once opened, you can search for YouTube in a new tab opened just before you.
When you have a screen of the YouTube Opened, you can go for the next steps quickly.
Step 2: Click On The Lock Icon:
You will see that a Lock Icon is present with the URL of your YouTube website. It usually shows that your site is protected, secured, and easy to browse.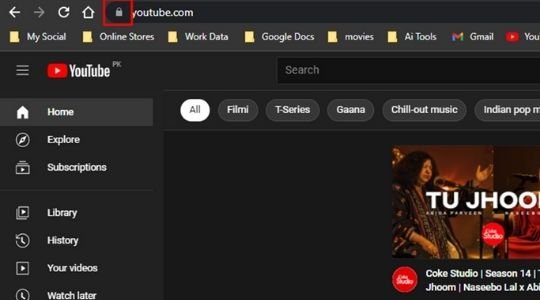 Now, you need to click on the lock icon, and you will have the option of Site Settings. You can take an idea about this from the below picture.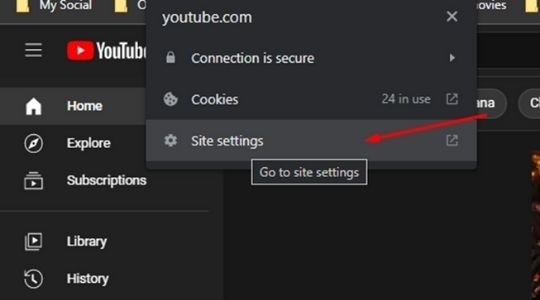 Step 3: Scroll Till The Device Use Option:
Once the site setting is opened, you need to scroll till the end, when you will be getting the option of Your Device Use Option.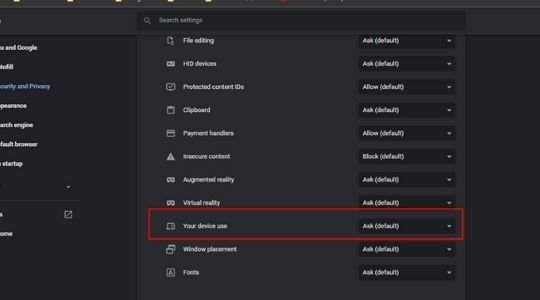 Now, click on the ask default option, and you will have a drop-down menu for that. Here, you can see the option of Block.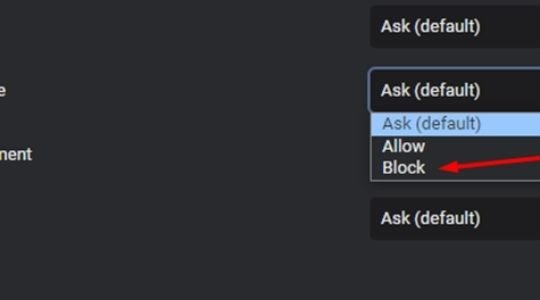 When you change the settings to your YouTube entertaining website, you will be good to remove its access.
It means your YouTube will never be running on your Google Chrome if you won't undo these settings again.
Saying this, you have the easiest method you can use for blocking YouTube on your Google Chrome browser. It's pretty good to do these things in this way.
Blocking The YouTube On Google Chrome Using an Extension:
Besides blocking YouTube or any other website on your Google Chrome Manually, you can also use a Google Chrome Extension that would perfectly do the job. These extensions are pretty awesome and work straightforwardly.
In this step, you can install the Site Blocker Extension on your google chrome by visiting this link or simply browsing through the Google Chrome Web Store Of Extensions.
Now, you need to simply open YouTube on your google chrome on a new web page. Once opened, you can use the extension for blocking this site on your Google Chrome.
It will usually need a single click on the site block option. You will be done with removing the access for the YouTube Website you are running on your Google Chrome.
Blocking The YouTube On Google Chrome Using The Mobicip App or Website:
In this step, you can use the Mobicip Website or download the app on your mobile phone and windows to block any type of website you want. Like, go to the Mobicip Website.
Here, you can have the Family>Websites>Clicking The Arrow> Blocked website.
You will have this section of the Blocking website where you all need to place the name of the website you want to block.
In this case, you can place the YouTube, and you will see that the app will block it within a few seconds.
Through this, you can also block the YouTube On Your Mobile phone from making your child not use it while having his meal and milk. Because that's the problem that the new generation of this era is so addicted to.
Also Learn: How To Highlight Text On Chromebook?-Let's Make It Simple
Final Thoughts:
Hopefully, if you have followed these steps and methods to this end, you are good to go blocking your YouTube on the google chrome browser of your desktop. Therefore, I hope you have learned how to block YouTube on chrome browser, and it was pretty easy. So, you can use this method to eliminate that highly used website you have on your desktop, mobile phone, or any other media device.
In the end, thanks for the love, devotion, time, and energy you have put here reading this post. You can keep visiting the website for more information like this.
Have a nice day!
Read These Articles..... Gateway Laptop Wi-Fi Switch|Wi-Fi Connectivity On Gateway Laptop How To Unblock Websites On School Chromebook? | Follow Easy Methods! How To Fix A Glitchy Chromebook Screen | 3 Methods To Discuss HP Chromebook Black Screen | Let's Fix The Issue How To Play Friday Night Funkin On Chromebook?- Let's Play The FNF!
Did You find This Post Helpful? Share with others