Are you trying to connect your MacBook Air to the tv through HDMI connectivity, and it is not working as it should? You have come to the right place to figure out a proper solution for yourself. Here, you will configure what to do in case a MacBook air HDMI to Tv not working anymore. I will explain this through simple steps; in the end, you will be able to make things happen in your favor.
Please keep reading this guide until the end if you want to connect your MacBook Air HDMI to the tv not working and find a solution. Let's get started!
Also Read: How To Use Monitor Camera Instead Of Laptop Mac? | Easy Steps!
Can You Connect MacBook Air HDMI To Tv For Getting A Picture?
Yes, it is pretty simple to connect your MacBook Air with the Tv and display your MacBook Air screen and picture on it.
But for that, you must have properly wired connectivity, a required set of cables, and everything to make this connection successful.
However, sometimes this connectivity depends on the model of your tv. You may need to manually adjust your MacBook's video setting so you can get a proper image on the Display.
Moreover, once this connectivity gets confirmed, you can even turn your MacBook Air off and still see the pictures or videos in case you have an additional Mouse and Keyboard.
But What To Do If A MacBook Air Is Not Connecting To Tv Through HDMI?
Suppose you have gathered everything to make a MacBook Air to TV Connectivity possible. But when you try to connect, no success gets achieved.
For that, you can try doing the following things to see if everything works out or not.
You can try turning off the HDMI device while keeping the MacBook Air on.
Take a closer look and try unplugging the HDMI cable from your Mac. After that, try plugging it in again.
Completely turn off the HDMI device to see if any changes happen.
How Do You Connect A MacBook Air To Tv Using HDMI?
Suppose you have a MacBook Air laptop inside your home. In that case, you can use an HDMI cable or an adapter to connect that masterpiece to your TV, other display, or other HDMI devices.
To do that, you must first ensure the following things.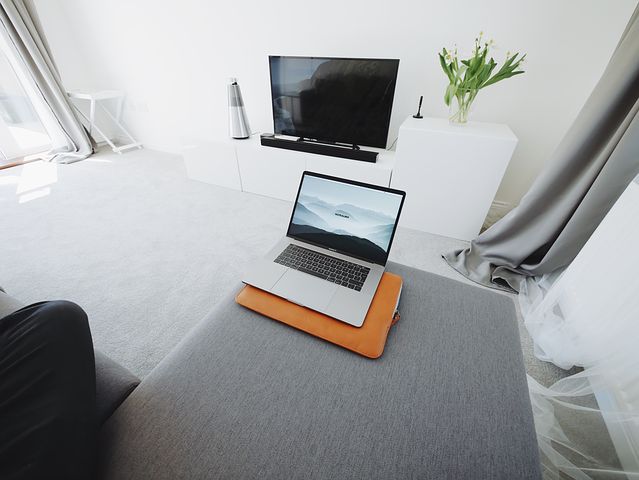 Sometimes you may have to buy a separate adapter if your MacBook is not meeting the ports for exact connectivity. In that case, look for the following ports on your MacBook Air to connect to the other HDMI devices.
Suppose your MacBook has an HDMI port. Using an HDMI cable, you can connect a display directly to the HDMI port.
If you are using the latest version of the MacBook Air, it will likely have a USB-Type C port. In that case, you can connect to the HDMI with an adapter to convert this Type C connectivity for your tv that it needs.
However, suppose a MacBook is coming with a dedicated Display port. In that case, it can be connected to the HDMI Tv using any mini Display Port To HDMI adapter or a cable.
Making A Proper Connectivity:
Now, if you have affirmed the proper set of cables or adapters, you are good to go for connecting your MacBook Air to the tv. You need to follow the following steps to complete this process.
Check For Your Tv Port:
First, if you have properly examined the MacBook air, you need to check out the Tv as well.
Most Android TVs or the latest ones on the market these days have an HDMI port. Or Sometimes, VGA Port. Configure it and go for the next thing.
Selecting The Cable:
Now, select the single cable that can connect the MacBook Video-Out and put the port into the TV Video-In port.
However, in a couple of cases, you might need a cable that simply works with your tv plus the adapter for connecting the cable to your MacBook Air video-out port.
Final Connectivity Of MacBook To The TV:
At first, completely turn off your TV set and be sure to make simple connectivity of your Video Cable.
It should be connected to the TV video-in port. Now, use the adapter and connect that cable to it. After that, go towards putting that adapter to the MacBook Video-Out port.
Turning On The TV Back:
Once the connectivity has been made, you need to open up the TVs menu and select the HDMI, VGA, or if there is an S-Video.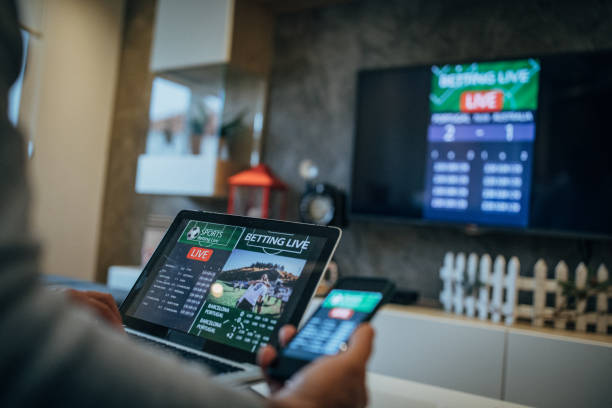 Now, wait for almost a couple of seconds until the Display of your MacBook Starts showing its contents on the TV you have chosen.
Setting Through System Preferences:
After doing the above, go towards the "System Preferences" option from Apple Menu.
There, select the Display if your Tv is not properly displaying the MacBook Screen on it. You can also select the "Mirror" as this will show you the entire screen on the TV.
Moreover, based on your desires, the resolution and screen size can also be adjusted in these cases.
How Do You Choose MacBook While Watching TV?
If you have connected your MacBook with your Tv, you can easily choose between a MacBook and a tv while watching it.
For this, you can use and connect an external USB keyboard to the MacBook.
It would help you select tv even if you have closed the MacBook to view pictures or videos on the TV.
See, this was simple and easy to do by connecting your MacBook air with the tv through an HDMI port.
Read More: How To Connect Airpods To MacBook Connection Failed? | Easy Guide
Conclusion:
Finally, I hope that the guide will be helpful in understanding and configuring the problem with MacBook air HDMI to Tv not working. The guide would be much beneficial if you need to ensure how to transform that MacBook air content to a bigger TV screen. But if you find yourself stuck at any point while solving this problem, you are most welcome to hand over your problems to me.
All in all, thanks for reading and spending your time here. Take good care of yourself and keep visiting for more posts. Have a nice day!
Read These Articles..... Can I Fix Mac Black Screen With Chime? | Let's Find Out! MacBook Pro Screen Not Working But Keyboard Lit | What To Do? How To Clear System Storage On Mac Mojave? | 6 Methods MacBook Screen Goes Black At Certain Angles | How To Fix It? How To Remove Administrator Restrictions Windows 10? | 2 Easy Methods!
Did You Find This Post Helpful? Share with others