Are you considering to add more space to your MacBook air because you don't get enough space for that? You might be looking for how to add more storage to MacBook air? If something like that has brought you here, you are most welcome to find some easiest methods to increase space or storage on your MacBook Air. Usually, you don't get enough space on a MacBook air if you get a 256 or 512 GB SSD storage addition of a MacBook air. It might depend on your storage environments, work intensity, and how you deal with things.
Please, you are most welcome to this blog post and find yourself comfortable reading about how to add more storage to the MacBook air. Let's get started!
Also Read: How to Change MacBook Keyboard Color?-(5 Easy Steps)
Can You Add More Space To Your MacBook Air?
Yes, it is totally possible to add more space to your MacBook Air if you know all the methods to do that.
There are plenty of ways to increase Storage or RAM on the MacBook Air because they allow you for that.
Whenever you buy a MacBook Air from the Apple store, they provide you several additional options to add more space or your desired space with your unit.
Usually, the apple MacBook air is not something you can open by yourself. If you do, you won't be able to claim your warranty in case of any problem with your machine.
Therefore, upgrading more storage on a MacBook isn't a DIY process. But still, there are other ways to get more space on the MacBook Air.
But even if you have purchased one and are currently using one for your daily needs, you can apply the following methods to make things work in your favor. Please have a look!
First Method: Adding More Space Through SSD On MacBook Air:
Find if your MacBook air model allows you to add more space into it through some hardware fixing or changing.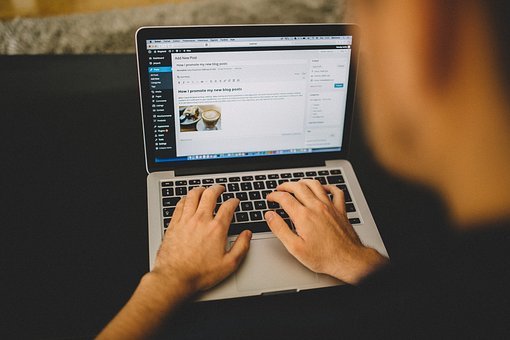 Usually, it is done through the Authorized Apple Support center because, as you see, with your MacBook air model, you are not allowed to do this on your own.
Therefore, you should get this checked through the experts and ask them to increase more space by adding a new SSD Storage with a little more space.
Or you can do that by pairing a new one with the SSD already available on your machine. In this way, you will be able to increase more space on your MacBook Air laptop.
Second Method: Adding An External Storage To Your MacBook Air:
This method adds more space to your MacBook air through the ports you get with your device.
In that case, whenever you are good at adding more space to your MacBook air, you need to check what types of ports that machine currently has. And what type of storage device you can add inside it.
However, the MacBook air usually comes with USB-Type C ports if you buy the latest 2022, 2020, or 2021 model of the MacBook Air.
Prefer to choose an external Hard Drive or SSD storage of almost 1 Terabyte (1TB) of memory for your MacBook air.
Get this additional storage pack with a relatively compatible USB port to ensure easy connectivity.
Moreover, you need to check the following credentials also when you are buying a separate hard drive with the MacBook you have.
An extended and needed compatibility with the MacBook air for the storage device you need to connect.
The device must come with a reading speed of almost 120Mbps.
It should also have a writing speed of 128Mbps.
When you have purchased this kind of drive, you need to do the following things.
Plug the device inside your MacBook Air and install that driver's necessary or needed software.
After that, you will have plenty of flash storage for your MacBook computer.
Third Method: Increase Storage On MacBook Via iCloud Storage Method:
Another way to increase your MacBook's space is by using the iCloud account and buying more storage.
It is more convenient and cost-effective than the process of having an external device.
Here, all you have to do is to log in to your iCloud account, and there, you can find out different storage options with different planes and payment methods.
Select your most desired one and increase the space on the MacBook air via having more space online.
Fourth Method: Adding More Storage By Cleaning Up Disk On The MacBook Air:
You can also spare some space on your already available storage device on the MacBook if you can or know how to free up space by cleaning the disk drive.
The following methods can do this.
All you need to do is to download and Install the MacKeeper software on the MacBook Air you have.
Once you have this software, the next thing you need to find is the Disk Cleanup option inside the software.
Click on it and completely examine the disk to remove all the unwanted files, software, or apps you want to erase.
Besides, you can manually look for all the unnecessary apps or software installed on the MacBook Air. It would provide you with more space on your Apple computer.
Successfully, if you follow all these methods, you can add more space to MacBook Air you are currently working on.
Also Read: How to Clean MacBook Pro Speakers?-(Follow 9 Different Ways)
Final Thoughts:
Hopefully, if you have read all the methods described in this guide, you will be able to know how to add more storage to MacBook air. However, in case any of these methods don't work, you are most welcome to throw your queries and questions through the comment box below. Plus, you are also most welcome to visit for more posts I will be sharing here.
Hence, thanks for reading and paying attention. It would be an additional appreciation if you would share this post with others. Take care of yourself. May the blessings be on your way!
Read These Articles..... MacBook Pro Screen Backlight Not Working | What To Do? Why Does My Dell Laptop Battery Drain So Fast? | Top 7 Solutions! MacBook Air HDMI To TV Not Working | What To Do? Can I Fix Mac Black Screen With Chime? | Let's Find Out MacBook Pro Screen Not Working But Keyboard Lit | What To Do?
Did You Find This Post Helpful? Share with others