Are you facing a condition on your mac computer where something like a MacBook Pro screen is not working, but keyboard lit is happening? Or have you faced it already and looking for an absolute solution? You are most welcome to this guide, in which I will share some most common and the easiest methods to solve the black screen issue when the keyboard is lightening up on the MacBook Pro you have.
Let's not waste time talking through the bushes and focus on what we have here. In the end, you will thank me because you would have already fixed the MacBook pro screen not working, but the keyboard lit issue.
Also Read: How To Use Monitor Camera Instead Of Laptop Mac? | Easy Steps!
Why Your MacBook Pro Screen Is Not Working, But The Keyboard Is Lit?
Usually, when we start our MacBook pro after a while, there seems to appear a black screen issue.
Nothing can be seen on display in this scenario, but you may find the light coming from the keyboard if you have a MacBook Pro with a backlit keyboard.
However, such a thing doesn't happen with most MacBook Pro models. But in some old models, you may encounter this problem several times.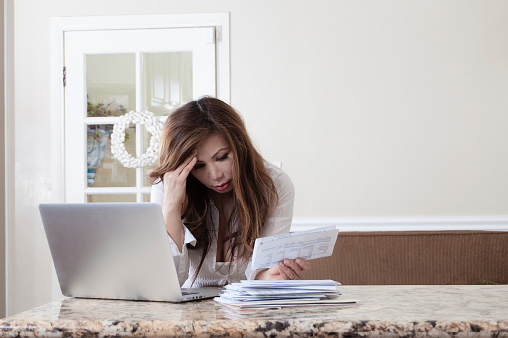 It is not a problem if you are well aware of all the causes that let this problem occur. And you also know the relevant solutions to apply here.
So, if a MacBook pro has suffered with a black screen and its keyboard is lit up, these could be the most significant reasons behind this happening. Please have a look at these.
There could be a hardware problem at first. For instance, the display itself may get defective. Or there could be a lost display wire connection with the firmware.
Malware or corrupt files may have disturbed your machine's normal working, causing it to suffer a black screen.
Those peripheral devices might be causing this problem connected with the MacBook pro.
Any third-party application has made your MacBook pro suffer this problem
Or there can be plenty of other issues that we will discuss with their solutions in the next sections. Please keep reading.
How To Fix MacBook Pro Screen Not Working But Keyboard Lit?
There are some common and easy fixings you can try to solve this problem of a black screen on your MacBook. These are described as follows:
Fixing The Hardware Issue:
Suppose the issue with the MacBook Pro is not a software one but a hardware one in which the laptop's display gets defective.
How will you be able to know that the display of the MacBook is not responding anymore?
Obviously, by connecting another monitor to the MacBook pro and finding whether you find a screen over there or not. However, there can be two conditions and fixings in this regard.
Check if there is a cable connecting the display with the MacBook. Rest hardware is connected firmly. If not, try fixing it by opening the LCD panel of the machine. But be extra careful here.
Or take your laptop to the nearby Apple Support Centre and get that display repaired by an Apple Service Provider.
They will properly examine the machine, and depending on whether it is in warranty or not; they will give the proper solution. These are the best things to do in case you want to fix the black screen issue on the MacBook Pro laptop.
Fixing Black Screen Of A MacBook Pro By Keyboard Sequence:
Try a keyboard sequence to fix the black screen on a MacBook pro if the issue persists with the software rather than the hardware. You need to do these things.
Give it a try by pressing the Power button and the S key. It will let your MacBook go to sleep.
After this, press and hold down the power key so that the Mac should go off by itself. Now, wait almost 15 seconds and turn it back on to see if this fixes the problem.
Fixing Black Screen With SMC On MacBook Pro:
Every MacBook Pro has a System Management Controller that takes care of a lot of things related to the power. In case your Mac appears with a black screen, you need to fix it by resetting the SMC.
To reset this SMC, connect your machine to an external power source if it is not connected already.
Hold down the Shift + Command + Option + Power buttons on the MacBook for a few seconds. After a while, release them all together and power that mac book on back to see if this fixes the black screen.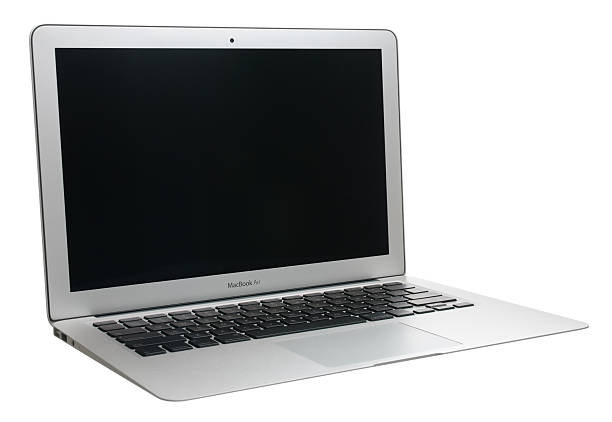 Fixing MacBook Pro Black Screen By Resetting PRAM:
A PRAM is used in Macs to store some settings, even when the laptop is being restarted or turned off completely.
However, if these files get corrupted anyway, you may face the problem of a black screen on your MacBook. But not a problem since you are aware of how to fix it,
All you have to do is power on your Mac and keep waiting as you hear the startup chime. Now, hold the keys like Command + Option + P+ R keys.
Now, wait until the Chime is heard for the second time. Once this happens, let go of the keys and let your MacBook pro boot to see if the screen has been fixed and returned to the normal display.
Read More: How To Change Default Camera On Mac? | Follow Easy Guide!
Wrapping It Up:
Conclusively, you can remove the peripheral devices, restart your MacBook into safe boot mode, remove third-party apps and software, and reinstall the operating system to fix the MacBook pro screen not working but keyboard lit. Besides, the above-recommended methods would also help figure out the right solution for your problem. But in any case, if you find yourself stuck at any point, you should let me know using the comment box. I will be there to help you and guide you.
But all thanks go to you for reading, waiting, and the patience you have shown this far. Have a good day!
Read These Articles..... How To Clear System Storage On Mac Mojave? | 6 Methods MacBook Screen Goes Black At Certain Angles | How To Fix It? How To Remove Administrator Restrictions Windows 10? | 2 Easy Methods! Why Is My Mac On But The Screen Is Black? | 4 Easy Solutions! How To Connect Drone Camera To Laptop? | Drone Connectivity Guide!
Did You Find This Post Helpful? Share with others