Did you start your mac after a while, and you heard the chime, but nothing appeared on the screen? Your MacBook is likely to encounter a black screen problem, a common issue with several old models of MacBook Pro. However, you might be asking yourself now if can I fix mac black screen with chime or not? Hearing chime means your laptop did start. But it didn't make any display movement where you can see any icon or the desktop of your MacBook.
Please stay with me till the end because here, I am gonna guide you properly on all the things you can do to solve your query of can I fix the mac black screen with a chime. Without wasting much time, let's get started.
Also Read: How To Connect AirPods To MacBook And iPhone At The Same Time?
How Do You Fix Your MacBook Black Screen With Chime?
It doesn't matter how long you have encountered such a problem and still didn't find the exact solution.
Because I am here to help you with this, I will give you that solution precisely. So, please look at what you can do to fix this issue with your MacBook.
Fixing Through The Apple Recommended Solution:
In case you have encountered a problem that the chime is running on your mac. Still, there is nothing to see on the display screen, and you must find out whether you are using a MacBook with Apple Silicon Chip or Intel Processor. Because to fix that issue, you can perform the following things in order.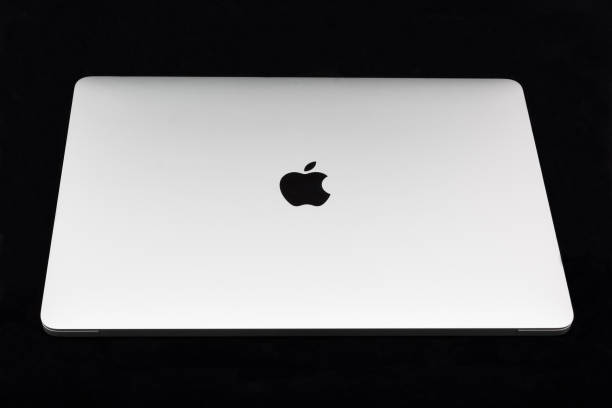 If The MacBook Is With Apple Silicon Chip:
In case you found your MacBook with the Apple silicon chip, you can do the following things to get back the original display.
First, you need to press and then hold the power button of the mac for almost 10 seconds.
After that, you will see a startup window with options on the mac. It will include a gear icon labeled options. Here, you need to select the Options and then click on Continue.
However, if you aren't able to see that Startup Option anyway, you need to release that button and press it for the next time for again 10 seconds. But if the issue remains, there is no solution except to contact your Apple Support Centre.
In Case Your MacBook Is With Intel Core Processor:
If you have found your MacBook with an intel core processor, you can do the following things to fix the black screen issue with a chime.
Here, all you need to do is press and hold the power button again for 10 seconds.
Now, press this and release the button after such an interval. Then, press and hold the Command Plus R button until you find an Apple logo, it appears on the screen, or you find any other image.
Don't worry if you still encounter a black screen after about 20 seconds. You need to contact Apple Support For it.
Some Other Common Fixes You Can Try To Fix A Black Screen On Mac With Chime:
Since the above-described methods are well-recommended things to do by Apple. But you can try other ways to fix this issue of black screen on your MacBook.
A user can try the following things to ensure that he gets the original display of the laptop back to its working position. Please have a look!
Take A Look At The Power Of Your MacBook:
For most reasons, your MacBook screen is black because your laptop is not getting charged up or plugged in.
This issue can be resolved if you take a closer look at your machine's charging or power sourcing environment.
In most cases, MacBooks display an icon when they are not plugged in, and all the battery drained.
And suppose these machines, such as iMacs or Macs, are not charging up. In that case, the problem is fixing the charger or plugging into a good source to ultimately fix the black screen issue.
Remove All The Peripheral Devices:
Letting your MacBook suffer from a black screen while the chime is running could be due to the external devices connected. Sometimes, an external device full of malware and viruses results in a bigger cause to disturb the normal working of your laptop.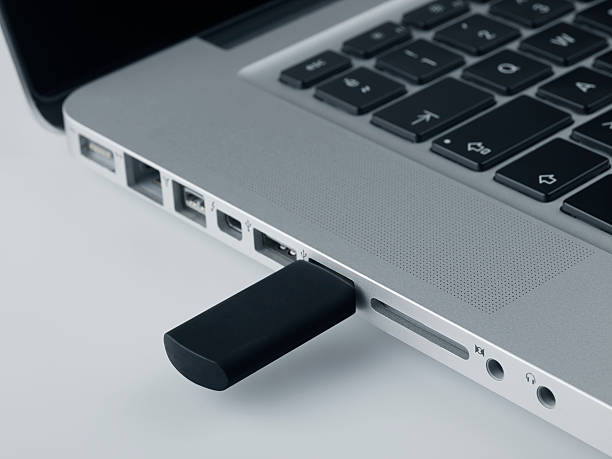 So, to fix this issue of black screen, you can remove all the devices connected with the mac. Then restart your computer to see if this solves the issue.
Repair The Startup Disk Using Disk Utility Software:
Remember two things we did at the begging of the article? Well, suppose any of those helps your MacBook startup successfully. In that case, you should look for a utility window that includes Disk Utility Software.
This disk utility feature can repair your startup disk on MacBook.
After trying this, you need to Reinstall the macOS if Disk Utility Finds no errors.
And if this software finds the errors, you can restart the mac. But if the issue remains after restarting it again, look forward to reinstalling macOS.
Hardware Problem:
Your display showing a full black screen could be an issue with the hardware itself. In that case, either your MacBook display screen can go defective.
Or there could be lost connectivity of the wire that connects the display to the rest of your computer's hardware.
In any case, you need professional suggestions and should examine your laptop through a technician.
Do it to save your machine from further harm. And that would be the final as well as the ultimate solution to fix this black screen problem for good.
Also Read: How to Overclock MacBook Pro?-(Complete Overclocking Guide)
Final Thoughts:
Hopefully, if you try the above things to find can I mac black screen with chime, you will likely be able to fix it. But you have to be sure not to lose your important data in any case. So, always consider having a backup of all the important things on the Mac's hard disk. However, if you find yourself confused during any of the things you are going to do above, you should reach out to me.
Plus, thanks for reading and paying attention. Take care of your mac as well as yourself. Good Luck!
Read These Articles..... MacBook Pro Screen Not Working But Keyboard Lit | What To Do? How To Clear System Storage On Mac Mojave? | 6 Methods MacBook Screen Goes Black At Certain Angles | How To Fix It? How To Remove Administrator Restrictions Windows 10? | 2 Easy Methods! Why Is My Mac On But The Screen Is Black? | 4 Easy Solutions!
Did You Find This Post Helpful? Share with others