What if you just open your MacBook and turn it black at a certain angle? How would you justify the problem, and how would you be able to figure that out? So simpler and easier in case you know all the things to do in order. In this guide, I will share some easiest methods to solve the problem with the MacBook screen going black at certain angles; how do I fix it? Things would be simpler and easier if you keep reading until the end because it will work just as you imagined.
So, let's find the truth and fix the issue with the MacBook screen going black at certain angles. Here is what you need to do?
Also Read: How To Connect Airpods To MacBook Connection Failed? | Easy Guide
How Do You Configure MacBook Screen Going Black At Certain Angles?
Usually, when you open your MacBook computer or laptop, it goes black at a certain angle, either at 20-degree or 80-degree angles.
Mostly we get disturbed because we don't find out what could be a practical problem? Therefore, you must find out how to fix it and return it to work.
Don't worry because later in this section, we will discuss all the fixings you need to apply to make things work in your order.
How Do You Fix Your MacBook Screen Going Black At A Certain Angle?
If you have encountered this problem on any of your MacBook models, you can do the following things to fix out. These include doing the below things as simple as you can!
Fix 1: Connecting MacBook To An External Monitor:
The first thing you can do is connect your MacBook with an external monitor to find if there is an issue with the screen itself or if it is a software issue?
Tough, it would be a little less economical because you might have to buy a separate monitor.
If you don't have one or can afford one, you must know what could be the problem with your MacBook having a black screen at a certain angle.
Suppose you have found an external monitor. In that case, your MacBook always allows you to display its screen on a separate monitor through an HDMI or VGA connectivity.
Here, you just need to make a simple connection and find whether the same issue appears on the external monitor or the screen becomes clearer.
If the monitor screen comes clear and there is no blacking at any angle, you must figure out the problem with your MacBook.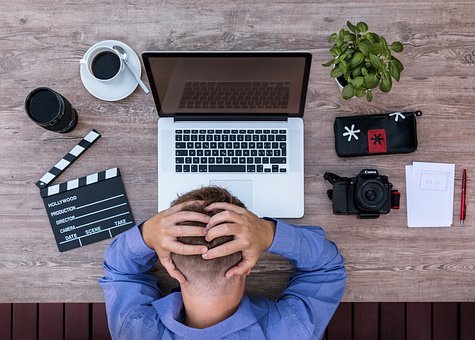 Because at that time, this would be a hardware issue causing a black spot at a certain angle and stopping you from seeing the fullest and clearest screen you used to see on your MacBook computer.
However, if you see the same problem on the monitor connected to your device, you should know that it would be a problem of some kind of software fixings. You can apply different solutions to both of these problems.
Fix 2: In Case You Discover A Hardware Problem:
Suppose the monitor you have connected doesn't show the same screen as you see on your MacBook window? How would you be able to figure that out?
I mean, if you find a normal working screen, that would be a fact to figure out that your MacBook display isn't good. In this case, you can do the following things precisely.
At first, you can just keep using the same monitor paired with your MacBook to see the normal screen without having any black spots on display.
Only in cases you can afford an external set of monitors and don't wanna indulge in fixing the MacBook screen.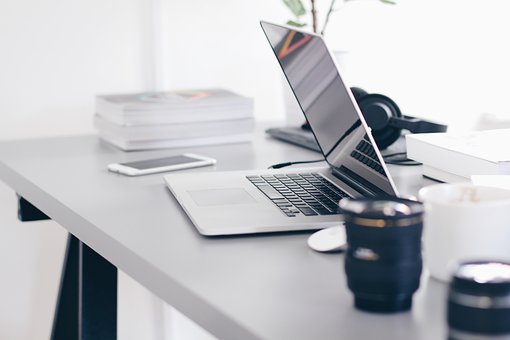 However, in the second case, if you are good to go and don't want your MacBook screen to show a black spot at a certain angle, you can fix this hardware issue.
You might have to go with a new display in this situation for your MacBook laptop.
But don't you ever do this on your own. Go to Apple Support Centre and get your laptop checked over there.
They will repair the screen and give you the normal display screen without having any black spots at any angle.
So, these things you can do if you face a hardware issue on your MacBook screen.
Fix 3: If It Is A Software Issue:
If you see the same screen on your external monitor as your MacBook, the issue would be with your machine's software.
You have plenty of fixings for this type of black screen on the MacBook.
And you need to try each one by one in order to figure this problem out. These fixings include the following.
Restarting your MacBook to see if the issue remains.
Performing a PRAM Reset.
Start your machine in safe booting mode.
Try performing a System Management Controller Rest on the MacBook you have.
Sometimes, a keyboard key sequence might be helpful.
Try checking for the apps or bugs issues whenever you have installed some third-party apps or software.
A final solution you can apply is to completely reset your Mac OS to remove everything and install everything from scratch.
Therefore, apply these fixings one by one to solve the issue of a black screen at a certain angle on your MacBook.
Who knows which one of these would be able to solve the black screen issue at a certain angle.
Also Read: How to Overclock MacBook Pro?-(Complete Overclocking Guide)
Final Thoughts:
Lastly, I can only suggest examining your MacBook through an Authorize Apple Support Centre if the MacBook screen goes black at certain angle. Either it would be a hardware issue or software that can be figured out completely through the Apple experts. But if you are also an expert enough to solve the issue, you can apply the fixings I stated and check if any of these helps you solve the problem.
Please keep visiting for the latest updates on different solutions to various problems you keep facing with your MacBook. Have a good day, and thanks for visiting!
Read These Articles..... How To Remove Administrator Restrictions Windows 10? | 2 Easy Methods! Why Is My Mac On But The Screen Is Black? | 4 Easy Solutions! How To Connect Drone Camera To Laptop? | Drone Connectivity Guide! How To Change Front Facing Camera On Laptop? | Let's Figure It Out! Can I Connect An Ip Camera Directly To My Computer? | Let's Find Out!
Did You find This Post Helpful? Share with others