Have you recently encountered a display screen backlit problem with your finest working MacBook pro? You might be looking for how to fix such a MacBook pro screen backlight not working problem. Knowing that even the finest working machine can sometimes suffer from problems like these is not a big deal. You should be worry-free because there is a solution to every problem.
In this smart guide, I will share some of the easiest and most common solutions for your MacBook pro screen backlit not working problem. So, please don't skip reading till the end.
Also Read: How To Connect Airpods To MacBook Connection Failed? | Easy Guide
Why Would A MacBook Pro Screen Backlight Stop Working?
That's likely a sure thing for your MacBook pro to encounter a problem like this. Because not only this but many problems with other laptops happen as well on a daily basis.
But it doesn't mean you cannot figure these problems out.
According to apple, a very small portion of MacBook 13-inch pro displays would exhibit problems like these.
They concluded that a MacBook pro might show one of the following problems with its problems.
Either your MacBook Pro Display light shows the bright vertical areas along the entire bottom of the screen intermittently or continuously in most cases.
Or, the display backlit completely stopped working.
However, Apple has also told that several models were sold between October 2016 and February 2018 in which the display screens had this problem.
But that's not a problem even if you encounter this issue with your own MacBook because any Apple Authorized Service provides Will service that MacBook of yourself free of cost.
How Do You Fix A MacBook Pro Screen Backlight Not Working?
If you have started facing it on your own model, there are multiple handy solutions to this problem.
I can guide you on all those so that you can apply any of these and ensure whether that MacBook of yours returns to its normal condition.
Please have a look at what things you can do in case to repair or solve the issue of MacBook air or pro not with backlight screen not working issue.
Fixing Screen Backlight Problem With Power Adjustment Settings:
Most of the time, on any MacBook pro or laptop from Apple, you can face this issue of power adjustment.
Because when you don't touch the mouse or press any key using the keyboard, the Backlight will go to sleep by itself.
For this, you will feel like there is a problem with the Backlight. But it is totally normal as this usually happens with our mobile devices as well.
But since you don't even want to face this, you can apply the following steps to solve this issue of Power Adjustment on your laptop. This will likely solve your Macbook display backlight screen power problem and it's turning off or getting dim when there is no activity.
Click On System Preferences:
At first, click on the " System Preferences" icon on the Mac's Dock. Or you can simply choose this System Preferences option from the "Apple Menu."
From the hardware area, you will find an option of the "Energy Saver" icon, which will be present in front of your eyes.
Choose Battery To Fix Display Backlight Problem On Mac:
Next, you need to Choose " Battery" at the top of the window in front of you.
After this, you need to go for the Slider. Click on it and hold the Slider, which is present next to the "Display Sleep." Now, drag this Slider towards the right side in order to increase the maximum timing before which the display goes to sleep.
Select Display Timing:
It can be adjusted and set, ranging from 1 minute to 3 hours or even "Never" according to your preferences.
Next, deselecting the Box, which says, " Slightly dim the display screen when using this power source."
Once this is done, do another Deselecting for the Box that says, " Automatically reduce the brightness before the display goes to sleep." If you do not want to dim an indicator that your display will sleep soon, you need to do this.
Select The Power Adapter:
Once this is done, you must select the "Power Adapter" at the top of the window. And after that, you need to use the same method for adjusting the sleep settings. Now, this would have fixed the MacBook pro screen backlight not working problem.
Close The Settings:
After doing the above thing, click the Red "X" in the window's upper left corner. It is done by closing the Power settings when you are finished doing this setting.
If It Is A Hardware Issue:
Suppose that problem with your MacBook backlit screen not working was not a software one. But a hardware problem where you totally need to fix it. For this, you can go for the following options in particular.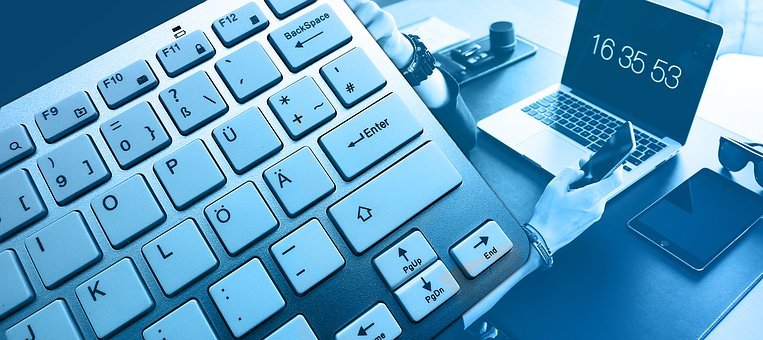 You need to find any Apple Authorized Service Provider near you to fix this issue with the display backlight problem.
You can also make an appointment at the Apple Retail Store.
Besides, you can also contact Apple Support to arrange a mail-in service that will happen through the Apple Repair Centre.
However, you need to backup your data before giving your product for service or repair.
Moreover, there is an important thing to note down, which includes a complete examination of your MacBook to confirm whether it has a serious issue or not.
After that, an authorised apple service provider will provide the needed guidance and reappearance.
Also Read: How to Overclock MacBook Pro?-(Complete Overclocking Guide)
Last Thoughts:
Lastly, I would only recommend the second option to fix the MacBook Pro screen backlight not working completely. However, if this will also not work or improve your laptop, you are just a step away from buying a new one for yourself. So, consider what is important and find your problems a way out.
But thanks for reading and paying attention. I would be glad if this article would help you anyway. Keep visiting, and may I find you always in good health. Have a nice day!
Read These Articles..... Why Does My Dell Laptop Battery Drain So Fast? | Top 7 Solutions! MacBook Air HDMI To TV Not Working | What To Do? Can I Fix Mac Black Screen With Chime? | Let's Find Out MacBook Pro Screen Not Working But Keyboard Lit | What To Do? How To Clear System Storage On Mac Mojave? | 6 Methods
Did You Find This Post Helpful? Share with others