Laptop power light on but nothing happens on the screen despite taking initial steps, if you are looking solution for this issue but don't know what to do next or what is wrong with the laptop.
Then you are reading right article.
No problem, I understand that it can be a very complicated situation for anyone.
Whenever this issue arises with laptop power light on, but nothing happens on the screen, you can solve this problem by following a few techniques.
Let me explain in this post.
Why does the laptop power light on, but nothing happens on the screen?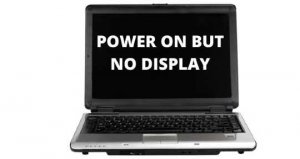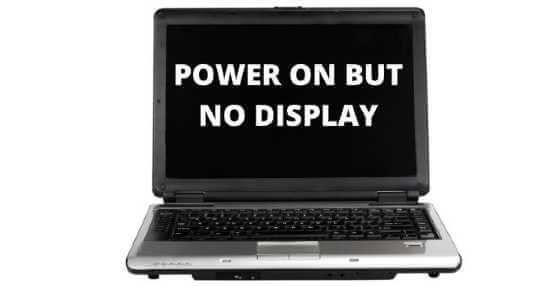 There are so many different reasons which might create this problem and your laptop's power light on, but nothing happens on the screen.
First, we need to investigate the right cause of this problem then we can repair this issue.
It might happen because of a damaged or out of battery charge.
Sometimes laptop is not connected properly with external devices, and it becomes the major reason for laptop power light on but nothing happens on the display.
But you can fix these issues by following simple steps and by watching the video guide below.
How to fix this problem: – laptop power light on but nothing happens.
Video Guide
Follow these steps to fix the problem-laptop power light on, but nothing happens
1. Reconnect battery: – Before following further steps, pull out the battery and put it again, this easy step can fix your laptop screen problem.
2.Power button: – You can press the power button and hold it for 25-30 seconds, and it can solve the problem faster.
3. AC adapter: – Try to reconnect the ac adapter and make sure the charge port is working.
4.Disconnect external devices: – Turn off your laptop and disconnect all the external devices, such as the keyboard, printer, and USB, etc. and restart the laptop.
5. Power Supply: – Sometimes, improper power supply becomes the major cause for this problem, so check the power supply and power voltage as well.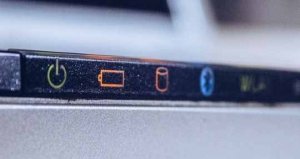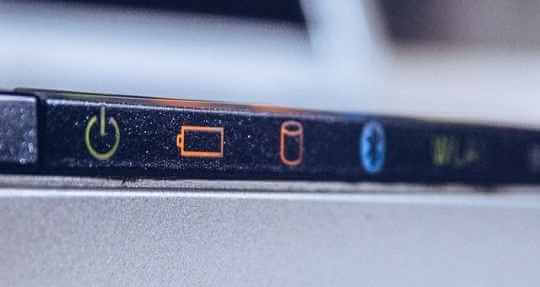 6.Hard drive and memory: – Locate the hard drive and memory's slot in the backside of the laptop, then open it with a screwdriver and reinsert these components in their place again.
7.Test with another screen monitor: – First, you should connect the laptop to an external screen monitor via HDMI cable. If the external monitor is working fine and there is a high chance that the laptop screen has a problem.
8.RAM: – Dusty RAM may become the primary cause for this issue, and it needs to clean. You can open the RAM's slot with a screwdriver and clean its connecting plate with an eraser, and reinsert it in its place.
9.Remove CMOS battery: – If cleaned RAM is not working then try to remove the CMOS battery and put it back in the same place. If still, it is not solving this issue, then there may be a fault in the motherboard.
Read Also:- How to Remove Battery from Gateway Laptop?
10.Keyboard problem: – Disconnect the keyboard from the laptop with a screwdriver from the laptop's backside. Then press the power button, and the laptop problem should be fixed.
Related queries
When I press the power button, the laptop's light is turned on, but nothing happens.
The power adapter needs replacement

The battery might be faulty or damaged

Check if RAM is not dusty

Laptop requires to hold the power button for 25-30 seconds

Residual electricity might be on the motherboard
My Toshiba Dell, Lenovo, HP, Acer, Sony, ASUS, IBM laptops won't turn on, but the power light is on.
The hard drive might be dirty or dusty

Display screen might be faulty

AC Adapter is not connected

Improper power supply and voltage

Battery connection can be bad
Did this fix your problem that the laptop power light on but nothing happens on the screen?
I hope that following the above steps, has solved your problem, of laptop power light on but nothing happens on the screen.
If you think that I have missed any significant step, which you know the most relevant one.
Then you can share your feedback with me.Please don't hesitate to leave a comment below in the comment section, and it will improve my experience in the future.
Read These Articles..... Best Ways How to Fix Pink Screen Problem on Your Laptop Best Ways How to Play PS4 on Your Chromebook with HDMI Best Ways How to Remove Sticker Residue from Your Laptop Best Ways How to Screenshot on Toshiba (Updated-2020) How Long Does it Take to Reset a Laptop-(5 Best Reasons)?
Did You find Helpful This Post? Share with others