Do you have a Lenovo laptop and its charger gone missing, damaged, or broken? What if you find another only means to charge a laptop with anything else? Yes, please find yourself home if your query regarding whether can I charge my Lenovo laptop with USB-C phone charger. In this article, I will explain how things work when charging a laptop with a phone charger.
Read More: Can I Fix Mac Black Screen With Chime? | Let's Find Out!
Can You Charge Your Lenovo Laptop With USB-C Phone Charger?
Before you dig into something like this, you need to be sure whether your Lenovo laptop is giving you anything like this or not.
Since our target is to connect the Lenovo laptop with a USB Type C Phone charger, we have to ensure that the laptop we own must have a USB type C port.
Because it doesn't have the required hardware, the connection might never be gonna successful.
So, once this is confirmed, you are good to go connecting your Lenovo laptop with the USB-Type-C Phone charger.
Here, I'll explain exactly what it means and how you can do something like that!
How Do You Connect The Lenovo Laptop With USB-C Phone Charger?
It's fairly simple to charge a Lenovo laptop without a charger if you have ensured its possibility. The process happens just as follows.
First, you take your USB-C phone charger and plug it into the Type C port of your Lenovo laptop. Once this is done, you plug in the charger in the power outlet, and your Lenovo laptop will start charging in a while. It will be slow. But still, this will charge your laptop.
In short, it all depends on confirming whether that Lenovo laptop of yours has a USB type C port or not.
In case it doesn't, charging a laptop with a phone charger might not be possible.
Step By Step Process To Connect A Lenovo Laptop With USB-C Phone Charger:
There are multiple means to charge a laptop when you don't have your laptop's original charger.
But as far as you are more concerned regarding using a phone charger, this is explained in the following steps. Please have a look!
Step 1: Confirm The Port Connectivity:
If you need to ensure the connectivity of your phone charger with the laptop you've got, you need to confirm what type of port it has.
In most situations, it should be a Type-C port; otherwise, the connectivity won't be possible. A Type C port is a little different from your Lenovo or any other laptop you have.
Once you have found it, move on to the next step.
Step 2: Connect The Phone Charger With The Laptop:
After confirming the charging port, ensure that you plug in the USB type C power cable of the charger in the USB Type C port of your Lenovo laptop.
Do this and put the main adapter in the power outlet. The adapter will start transferring power to your Lenovo laptop, and it will ultimately start charging in the spur of the moment.
However, you may receive a notification stating, " please connect the original charger to speed up the charging process."
Because the phone charging adapter provides a lower voltage, you must be very careful while delivering the needed power to your Lenovo machine for speedy and maximum charging.
Ta-da, this is all it takes to charge a Lenovo laptop without a charger, especially a Phone Charger.
What Type Of Lenovo Laptops Provide USB-Type C Charging?
Not the traditional and already available laptops in the market have this feature. But I am sure that when selecting any EliteBook model, you can find this feature readily available.
Some ThinkPad Models like Lenovo T470 have a feature of USB type C charging, and others as well can easily lead you towards charging them with a Mobile Phone charger.
That's simple if you find your laptop has this feature or you use a charger for it, which is actually of Type C, there will not be a problem charging it through any Additional USB Type C mean of connectivity.
How Many Watts Is the Phone Charger Required To Charge My Lenovo Laptop?
We know that laptop batteries can store more voltages than all those mobile batteries.
For this reason, we must have a phone charger providing enough electricity to meet all the charging needs and requirements.
So, ensure that you never go below the 45-watt phone charger to provide the enough needed current to your Lenovo laptop.
Is It Safe Charging Your Lenovo Laptop With A Type C Phone Charger?
Yes, it is completely safe giving the laptop its needed power and voltages by using a Type C charger.
However, you must be sure that the current should not be too less than required and too much more than required.
Otherwise, your machine may run into some complicated issues. But for all reasons, it will work just fine as there will not be a problem charging the Lenovo Laptop through a Phone Charger.
How Do I Determine If My Laptop Can Charge Through A USB-C Port?
To do that, you must find out whether the laptop you will charge has a PD-enabled USB Type C port.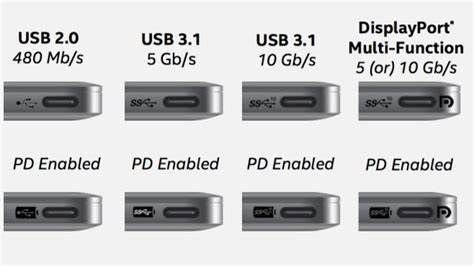 Always look for a simple Power Delivery Logo which is usually given or provided next to the Type-C connector.
And if you don't find that, chances are that you may be unable to charge a laptop through a USB-Type C Connectivity phone.
Read More: Why Does My Dell Laptop Battery Drain So Fast? | Top 7 Solutions!
The Bottom Line:
Charging a Lenovo laptop with a USB Type C Charger is quite simple when you know the laptop has a PD-enabled Type C port. Because if you have confirmed that, all you will have to do is to plug in the charger inside the laptop and let it live the way it should. So, I hope the article has provided you with the answer: Can I Charge My Lenovo Laptop With USB-C Phone Charger? If you have something more to ask, please do let me know.
But thanks for reading and being here. Have a great day!
Read These Articles..... How To Charge A Laptop With iPhone? | Possible Or Not? Can I Use USB-C Phone Charger For Laptop? | Things To Know! How To Take A Picture On A Chromebook For Students? How To Charge Laptop With Phone Charger? | Learn In 3 Steps How To Add More Storage To MacBook Air? | 4 Easy Methods!
Did You Find This Post Helpful? Share with others